In today's rapidly evolving technological landscape, partnering with the right development team can make or break the success of your tech project. Finding the right development partner is essential whether you're an established company trying to update your operations or a startup looking to launch a ground-breaking product. In this blog , we will examine the crucial elements to take into account when choosing a development partner to ensure a fruitful and successful relationship. By adhering to these recommendations, you can make a choice that is in line with your objectives and maximize on the potential for success.
1) Define your project requirements
The  first step in choosing the best development partner for your  project is defining your project requirements. By doing so you can provide a thorough document that serves as a reference during the selection process. Let us now look at the importance of defining your project requirements:
By outlining  project requirements, you can create a clear goal for what you intend to accomplish. Start by identifying the goals and desired results of your  project. Then go on to determine the precise features and functionalities you need, like user experience, performance, security, scalability, system integration and so on. It also helps find development partners who can work within the budget that has been set.

Ensure that the technical stack is defined  well. Choose programming languages, frameworks, and platforms that best meet the objectives of your project. By doing so you can  target development partners who have knowledge and expertise in those particular subjects. This can help you by minimizing the learning curve and increasing efficiency.

Setting up a reasonable timeline is essential. Establish the launch date you want and any important checkpoints along the way. Potential development partners might use this data to determine their availability and capacity to cooperate with you.
2) Evaluate their technical knowledge and experience
By doing an evaluation, you can  be sure that the partner has the abilities to carry out your project's needs and produce a successful result. The importance of assessing technical knowledge and experience are as follows: 
Expertise in Relevant Technologies: Evaluate the partner's expertise in the particular platforms and technologies needed for your project as they will be more capable of handling problems, enhancing performance, and coming up with creative solutions. Examine their past projects, case studies, and customer feedback to gauge their experience dealing with such technologies.

Structured vetting processes- As  demonstrated by GoodWorks TestRocket Assessment Platform and Netskill Upskilling Platform, structured vetting processes play a pivotal role in establishing successful business partnerships. These processes, encompassing rigorous certification, AI-matching, talent benchmarking, and personalized development paths, ensure optimal candidate alignment and growth. By prioritizing structured vetting, companies enhance talent acquisition, foster upskilling, and strengthen their HR and L&D strategies for future challenges.

 Industry Experience: Take into account the partner's experience in the industry. An experienced development partner will be more knowledgeable about the challenges, rules, and practices unique to the business. Throughout the development process, they can use their knowledge to offer sensible ideas and  insightful commentary.

Complex Project Management Skills: Consider the partner's background managing projects of comparable complexity and size. A development partner who has completed complicated projects successfully in the past displays their capacity to overcome obstacles, effectively use resources and produce high-quality outcomes.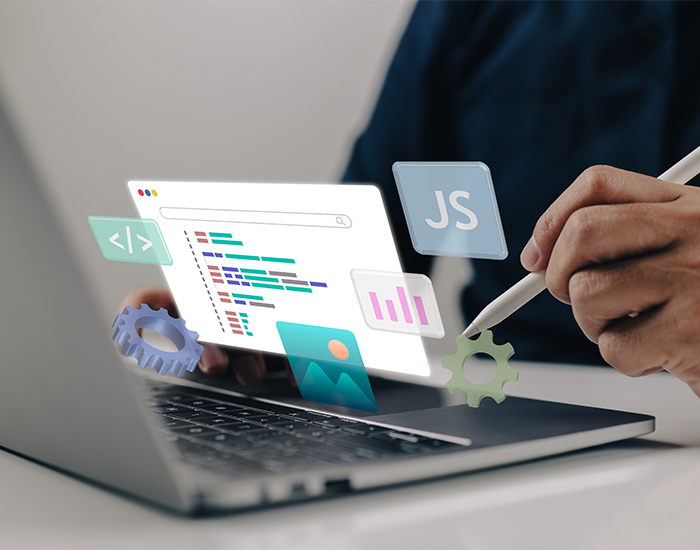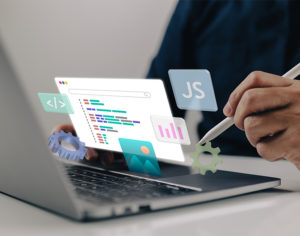 3) Assess their communication and collaboration skills
Understanding project requirements, addressing issues, and maintaining a healthy working relationship are all based on effective communication and collaboration. This is why it's so important to evaluate these abilities:
Clear Understanding of Requirements: A  development partner with strong communication skills will actively listen to your project's requirements and, if necessary, asks for clarification to fully comprehend your ambitions, goals, and anticipations. This ensures that everyone is on the same page and lessens the possibility of miscommunication or inconsistent deliverables.

Responsive and proactive communication: Search for a partner who communicates in a proactive and responsive manner by offering regular updates, status reports, and feedback. They should respond to your questions and resolve your problems in a timely and efficient manner. Maintaining transparency, controlling expectations, and ensuring a smooth project progression all benefit from frequent and open communication.

Collaboration and problem-solving skills: A development partner with effective collaboration skills actively participates in conversations, contributing knowledge and ideas based on their expertise and can even  explain technical ideas to stakeholders who aren't technically savvy. In addition, the partner should be able to solve problems creatively and choose unconventional routes when confronted with difficulties.

Resolution of Conflicts: Disagreements and conflicts can occur during any collaborative project. Examine the partner's skill at resolving disputes in a way that benefits both parties. A development partner who is skilled in communication and conflict resolution can successfully navigate difficult situations while maintaining a productive workplace.
4)  Evaluate their project management skills and quality assurance
To guarantee the efficient execution and delivery of your tech project, it is essential to assess a possible development partner's project management and quality assurance procedures.  Here's why evaluating these techniques are important:
Effective Project Management: Working with a development partner who employs sound project management techniques guarantees that your project will advance without hiccups, stick to schedules, and remain under budget. To make sure that their methodologies—such as Agile or Scrum—are compatible with your selected strategy, evaluate them. Look for good task tracking and reporting tools, defined roles and responsibilities, and clear communication channels. 
Thorough Quality Assurance: Delivering a dependable and bug-free tech solution depends on thorough quality assurance. Reliability is ensured through automated testing and seamless delivery when DevOps is integrated with CI/CD. This minimizes post-launch issues, increases customer satisfaction and maintains the quality of the development cycle. Review the partner's quality control procedures, such as their code review and bug tracking procedures. In order to reduce post-launch disruptions and customer dissatisfaction a strong focus on quality ensures that possible issues are detected and addressed early on in the development cycle.

Risk management: Consider the development partner's approach to handling unforeseen difficulties and managing risks. A partner who takes a proactive stance toward risk management can foresee potential problems, create mitigation plans, and keep you updated on any potential obstacles. To deal with scope changes, resource limitations and other unforeseen occurrences, they should have contingency plans in place.

Continuous improvement: Search for a development partner that places a strong emphasis on continuous improvement in their project management and quality control procedures. They should continuously evaluate and improve their procedures, taking into account the lessons discovered from earlier projects and new technological advancements. A partner who is dedicated to constant development exhibits a commitment to producing greater outcomes on each assignment.
Making the correct choice for your technology development partner is an important decision that can have a big impact on your project's success. You can make an informed choice by adhering to these recommendations and taking into account aspects like technical expertise, communication skills, flexibility and project management procedures. Don't forget to carefully investigate possible partners, determine whether they are compatible with your project objectives, and take into account their track record of completing projects successfully. Your tech vision can come to life through a successful collaboration with a development partner who shares the same values as you. 
In a rapidly evolving technological landscape, finding the right partner to build scalable and bug-free tech solutions is paramount. GoodWorkLabs stands out as the ideal collaborator, armed with a proven track record of excellence. Our unwavering commitment to innovation, coupled with a meticulous approach to development, ensures that your project not only meets but exceeds expectations. With a team of dedicated experts who are adept at anticipating challenges and delivering ingenious solutions, we empower your vision to reach its full potential. As you navigate the intricate journey of tech development, our partnership emerges as a beacon of reliability, proficiency, and success. Trust in GoodWorkLabs to not just build technology, but to craft an impeccable and enduring tech legacy. To know more please visit our website.