Dear all,
It gives me immense pleasure to share with you that GoodWorkLabs, the world leading new-age outsourced product development firm and UX design studio, has won the prestigious Hot 50 Brands of Bangalore award by Hindustan Times and Bangalore Brand Summit 2015! The event was conducted by Paul Writer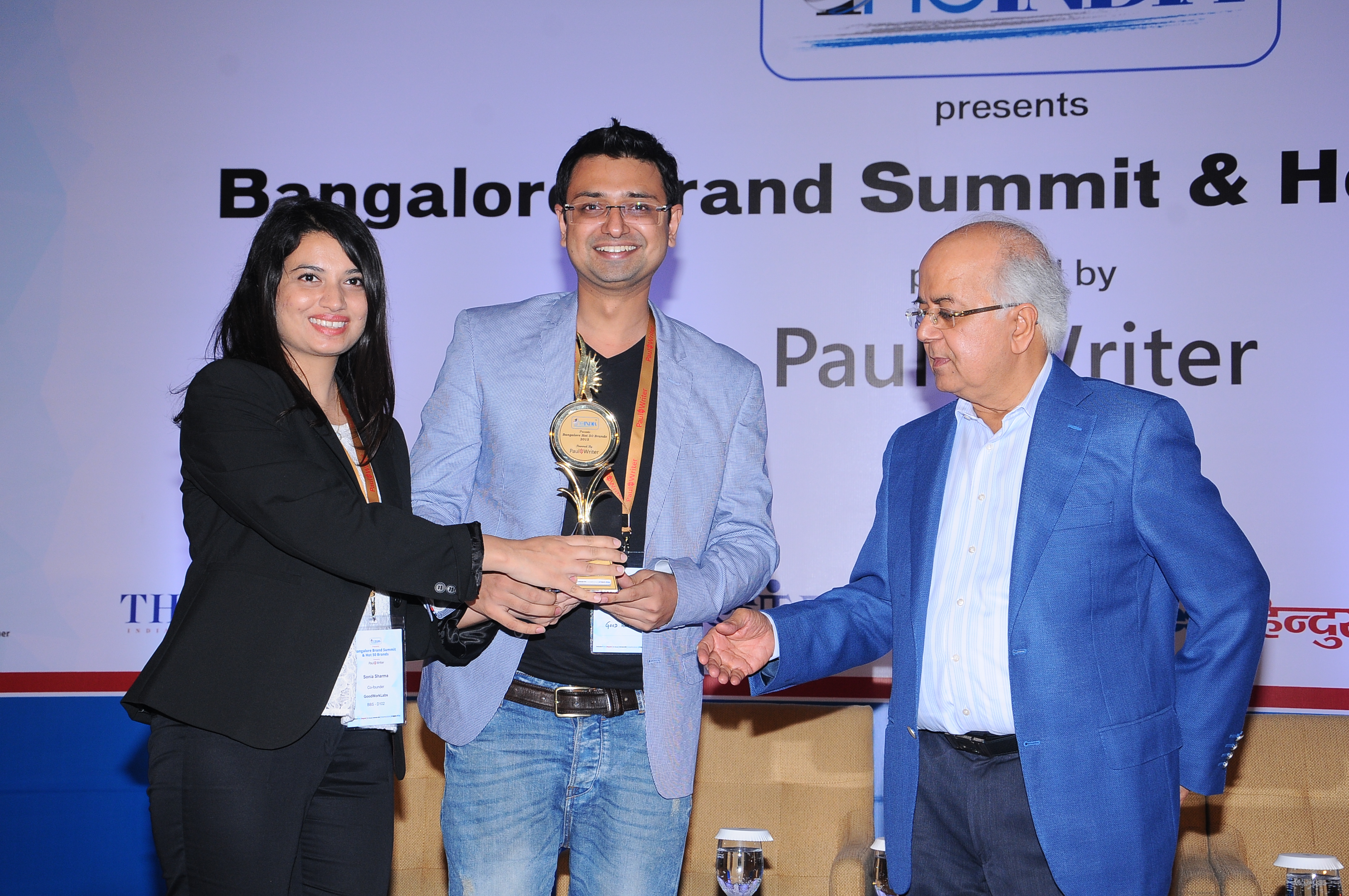 GoodWorkLabs was chosen in the B2B segment because of our exceptional revenue growth during the past year, the premium clients we acquired, and increase in the mindshare & clout in the high-end app development and design segment in India and USA. In the B2B segment, it stood alongside IBM and Infosys Technologies in terms of brand value. Overall, we now stand alongside the top brands of Bangalore that include Flipkart, Commonfloor, Amazon, Taxi4Sure, etc.
This award is significant because it reaffirms our rapidly growing brand presence in the industry globally.
Stay tuned with GoodWorkLabs for more exciting news ahead!