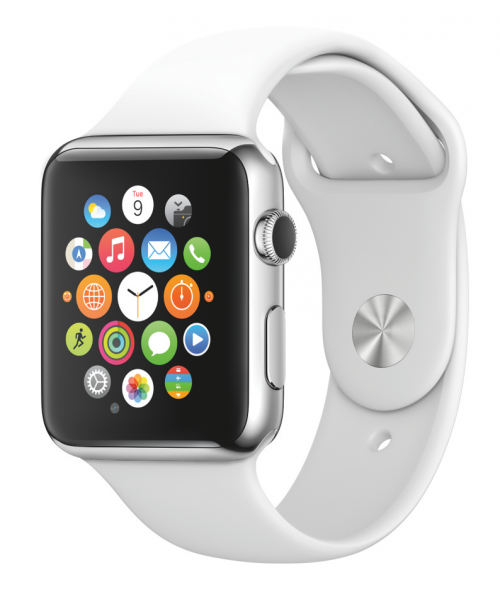 The Apple Watch has been making 'Stop Press' news in the gadget world. This is the second time that Apple has been the first manufacturer to launch a completely new product genre in the market – after the iPad. Now, getting back to the iWatch, Apple has introduced a slew of new and exciting features with the OS 1.0. However, within a mere six weeks of iWatch release, Apple has already come up with a major update – the OS 2. Though this version wouldn't be live until this fall, Apple has already introduced some interesting features as below:
1.       Expect apps going native
Apps that aren't native would run on the current version of the iWatch but they aren't allowed to tap into the device's hardware (accelerometer, microphone, heart rate sensor or the Taptic Engine). However, things are going to be different with OS 2. Apple will open up the platform for developers willing to test the boundaries of the device.
2.       Activation Lock
The iWatch has been criticized for its less than adequate security features and how easy it would be to steal a device. OS 2 changes things for the better with the Activation Lock. After upgrading to OS2, users will be required to log into their iCloud account. Though this feature will be made optional, it certainly will be helpful.
3.       Siri, the almighty!
Siri will now work entirely upon verbal commands and you wouldn't have to swipe or even glance at your device. This means that you can relax on your bed and get all the information you need with your voice and at your will.
4.       New faces
Everyone likes to personalize their device with background images that do not come along with the device. With OS2, users will be able to choose among their own photographs, a time lapse of skyline (this would look very interactive) or a changing gallery from your personalized library.
5.       Third party Complications
Complications are small pieces of information like time global time, temperature and your schedule and activity goals. OS 2 will let users add even more "Complications" that are relevant to your lifestyle.
6.       Time travel!
Well, not literally, but OS 2 presents you with an overview of your days spent. It will show you the mails you had missed yesterday or how will it be like outside when you embark upon your road trip tomorrow.
7.       Expect to be rewarded by Apple Pay
OS 2 will allow you to store debit/credit cards and retailer loyalty programs associated with Apple Pay. The process is still the same but this time picking a card might even bring you rewards.
8.       Mass transit
OS 2 will give you turn by turn directions instead of verbally interrupting your driving as the OS 1.0 did. Further, OS 2 maps will also contain mass transit information, including bus stops and walking routes.
9.       Wake me up
OS 2 offers easier interaction with your iWatch to check the time, date, battery percentage, and alarm when you wake up.
10.   Circle of 12
OS 1.0 limited your friends to only 12 slots. However, OS 2 rightly extends this to help create multiple groups of 12. You can even choose to add contacts right from your iWatch.
Do let us know your thoughts on the new iWatch update with your comments below.