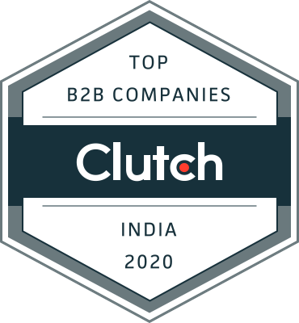 Here at GoodWorkLabs, we realize it can be stressful and difficult for a business to balance app development with an ordinary workflow. That's why we're here to help! With a core focus on Data Science, AI, and Machine Learning technologies and expertise in building B2B and B2C platforms, we have served our customers across e-commerce, retail, automobile, healthcare, real estate, NGO, and education domain. All this, and more has led us to be the industry leader that we are today! We are committed to help our customers by building custom solutions for them and optimizing their products.
In recognition of our efforts, we've been named one of the leading firms for app development by Clutch, a B2B market research authority. They leverage a unique ratings methodology to compare and contrast leaders across an array of service sectors.
We couldn't have won this award without the support of our lovely customers. They took time out of their day to engage with Clutch analysts to assess our impact. We were evaluated along the lines of quality, attention to deadlines, and overall project management acumen. We're happy to say we've maintained a wonderful 4.9 out of five stars! Take a look at a recent review below: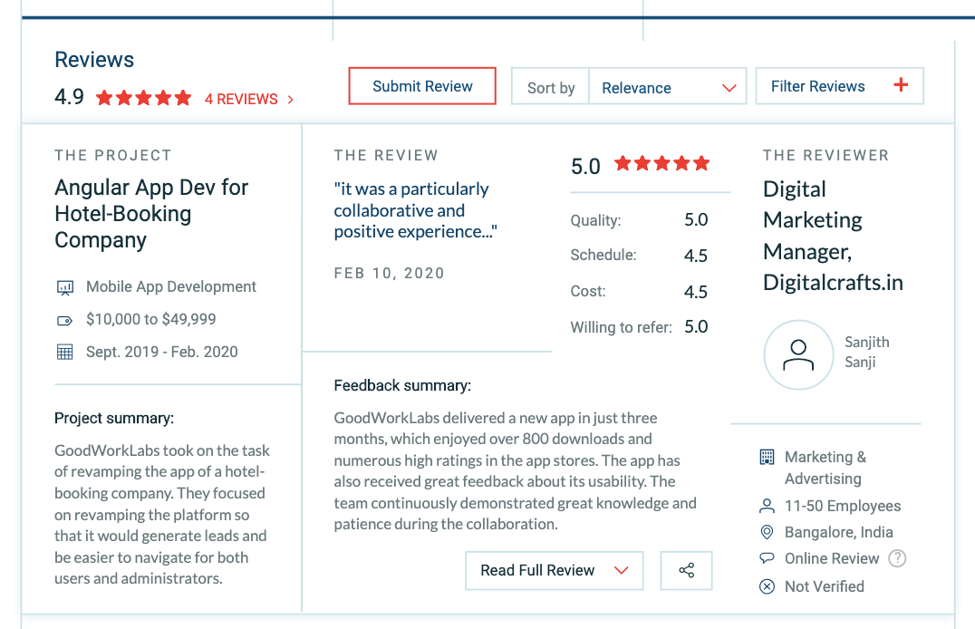 "We are extremely happy to be named as a Clutch Leader in the report on the top mobile app developers in India! We bring in digital transformation for our customers by constantly anticipating upcoming tech trends and building solutions around them." – Sonia Sharma, CEO & Co-founder, GoodWorkLabs.
We're proud to receive this recognition and look forward to helping even more clients reach their goals with our cutting-edge technology. Drop us a line if you'd like to work on a project with us today!