Here is some great news to share! GoodWorkLabs, the leader in UX design and product development, has been has been shortlisted for the Best UX Design Studio Award 2015 and named in top 10 of India's best UX design studios by the design focused POOL Magazine
What is significant is that we were chosen by study and survey conducted with about 100 industry experts + online survey conducted with Designindia community with participation of over 500 professionals.  Know more about the awards and other design categories here on the POOL Magazine post.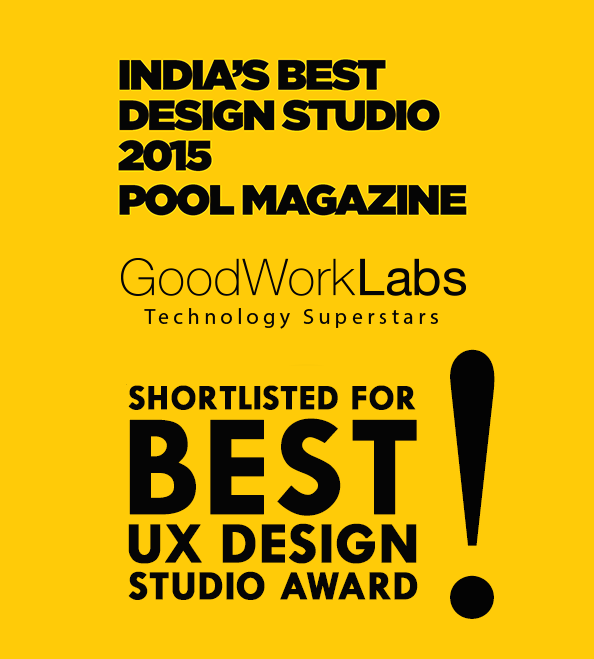 We are perhaps the youngest company in the list of UX design firms, and this nomination is the testimony of our innovation and design thinking. The last year has been a phenomenal journey for us, as we worked with top firms across the globe to craft simple, aesthetic and highly efficient products with great user experience.
We thank our clients and partners for the wonderful opportunities they entrusted us with to work on some incredible products and challenges.
Kudos to the GoodWorkLabs team! And cheers to a great journey ahead!