"Tech provider GoodWorkLabs continues juggernaut, doubles revenue in FY 21-22" – Economic Times! 
GoodWorkLabs' growth story was covered by Economic Times last week. Here's the article –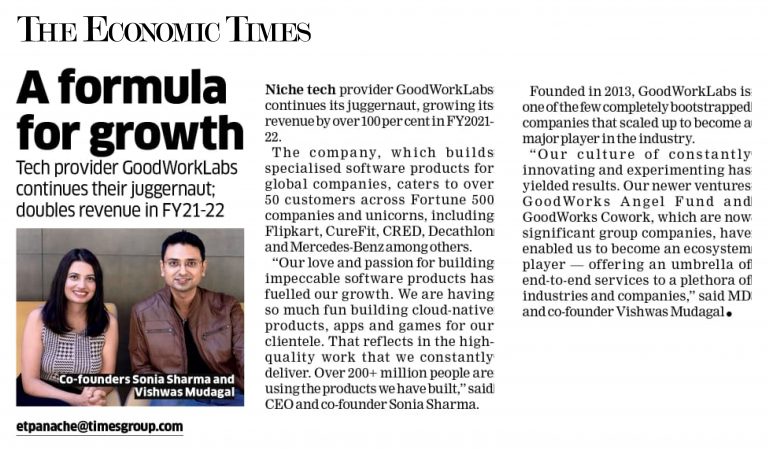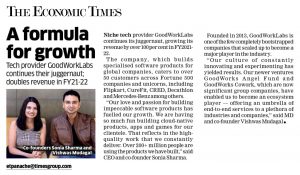 Here's a link to the article on ET website.
We are glad to announce that GoodWorkLabs grew its revenue by over 100% in the last financial year(FY 21-22) by building great tech products for global clientele. This achievement sets up a stage for a massive expansion ahead this year. 
GoodWorkLabs, based out of Bangalore and Kolkata, India, and San Francisco, USA, is a global leader in the technology development & outsourcing space. GoodWorkLabs is a leading new-age software and design lab that delivers cutting-edge products and solutions for customers globally. GoodWorkLabs also houses a unique UX/UI Design Studio and crafts beautiful and valuable interfaces and products.  
The whole team at GoodWorks is super-excited with this news and looks ahead towards more learning, innovation and success!
Kudos to the GoodWorkLabs' team! After all, this juggernaut is possible because of the talented and active minds @GoodWorkLabs.