Getting your app accepted into the Google Play Store for Android is a winning step as your business/brand/skill is now exposed to more than 81% of smart phone users across the planet. That will be equal to more than 1000 million users! However, getting your app through the selection process is not an easy job, especially now that Google has come up with tougher App Store approval standards. Before sitting down with an app development process, you need to be aware of these mandates that must be kept in mind to avoid app rejection.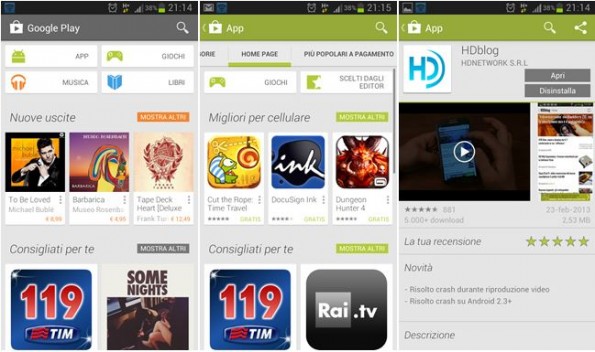 Top reasons why Play Store rejects some app submissions
The Android app store guidelines set by Google for app submissions are explicit and strict. However, many developers fail to follow them and end up disappointed.
ü  Irrelevant keywording: The era of the 'inorganic' has long gone. Using keywords that don't justify your app but might bring in more traffic can be highly penalizing. Misleading visitors with irrelevant keywords and tags will get you rejected.
ü  Excessive keywording: Along with the inorganic, "keyword stuffing" too has been done away with. Google's SEO aims to provide the most relevant suggestions based upon customer reviews, quality of content/app and organic sharing. Instead of stuffing keywords, give a detailed description of the app. This would help both credibility and Play Store acceptance.
ü  Revisit Google's Keyword Spam policies: The Play Store has a set of clearly defined policies that maintain the types of keywords allowed in content, the maximum number of repetitions, etc. Refer this before submitting your app.
ü  Get your process streamlined: Applications are meant to make the life of users easier. Consequently, Google will give more credibility to android apps that have a proper roadmap to usage. Also, you need to be well aware of the future errors and the ways to fix them.
ü  Don't market your company: Applications aren't meant to market brands. Though Google is a bit lenient, apps meant for business purposes go through stricter scrutiny.
ü  Demo apps are of no use: Demo applications with limited functionalities are of no use. Not only will they make the job frustrating for the end user but also be eliminated outright from the Play Store.
ü  Never copy existing apps: Don't build apps just for the sake of entering your name into the Play Store author's list. Play Store doesn't allow duplicate applications to be uploaded to the platform. Build only if you have come up with a unique idea; be it in the category of a game, a utility, an information app, or anything else.
ü  Be professional: Applications allow you to connect with a customer base that is looking for convenience and professionalism. Though you need to highlight upon interactivity, a professional tone of content will get you a better credibility than lose content.
The Play Store is a great platform to showcase your coding expertise and UX creativity. The growing user base of Android only stresses on the need to be genuine and unique in your submissions.