GoodWorkLabs Founders Plan to Invest in 3 Startups:
2017 has been an exceptional year for GoodWorkLabs. Last year, we were awarded as the 5th fastest growing technology company by Deloitte and just recently, we also got recognized as a Google Certified Developer and Android Agency.
As part of a business expansion plan, we also launched a state-of-the-art and design inspired Co-working studio called GoodWorks CoWork in Whitefield, Bangalore. This idea was born as an initiative to support the growing Startup ecosystem in Bangalore.
Our Founders, Sonia Sharma and Vishwas Mudagal recently caught up with the Economic Times to announce the big news that in 2017 this entrepreneurial duo are all set to invest in 3 Startups in the field of Financial technology, Healthcare technology, Internet of Things, Education technology.  The seed funding will amount to anywhere between 25 lakhs to 1 Crore INR.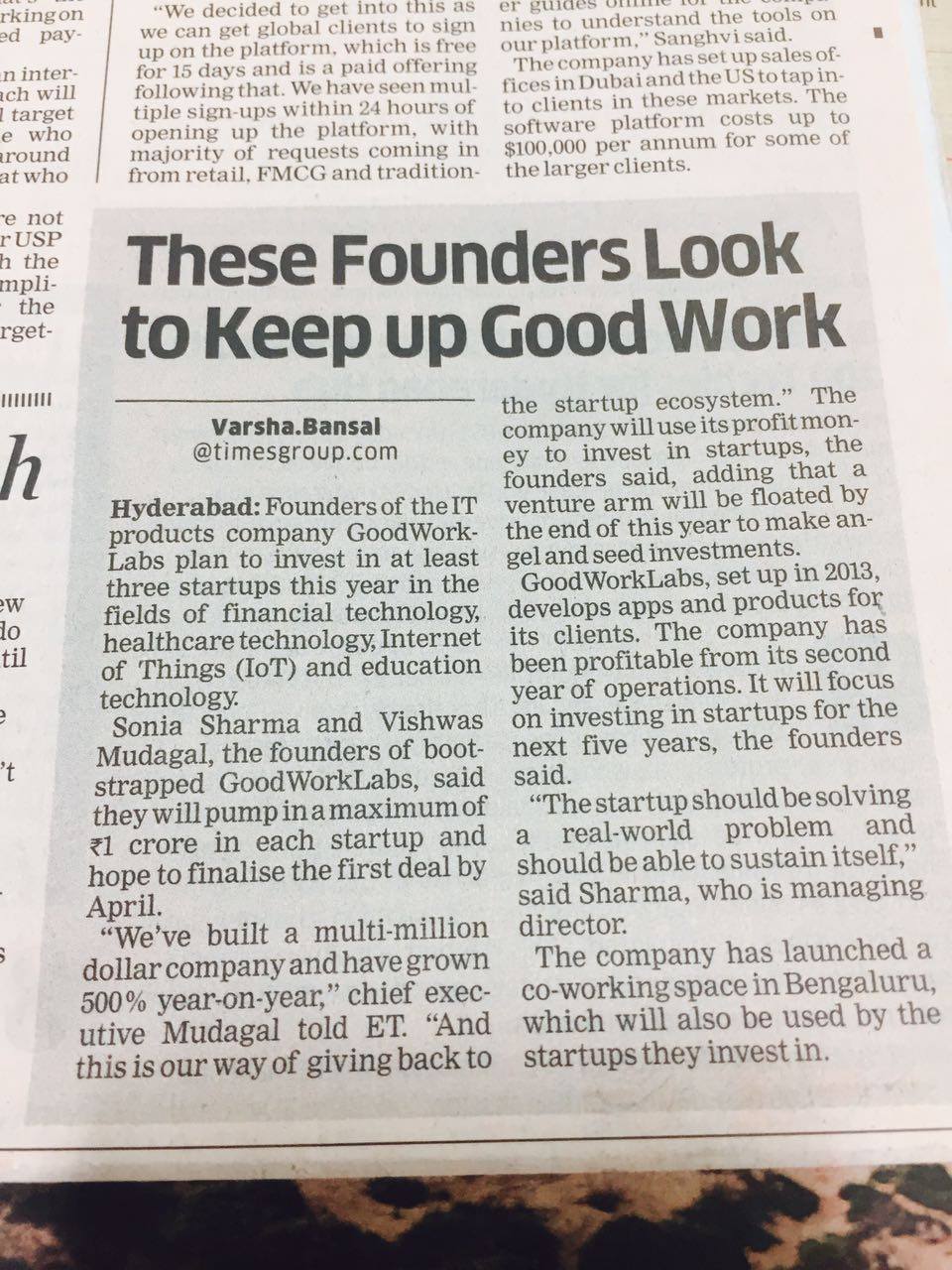 After having built a successful multi-million dollar company such as GoodWorkLabs, both Sonia and Vishwas are all set to support the growth of Startups in the technology sector. Their recent venture – GoodWorks CoWork is also aimed at providing the perfect ecosystem required for their growth. Right from office space to community building and mentorship, GoodWorks CoWork is all set to become the breeding ground for Startups in Bangalore.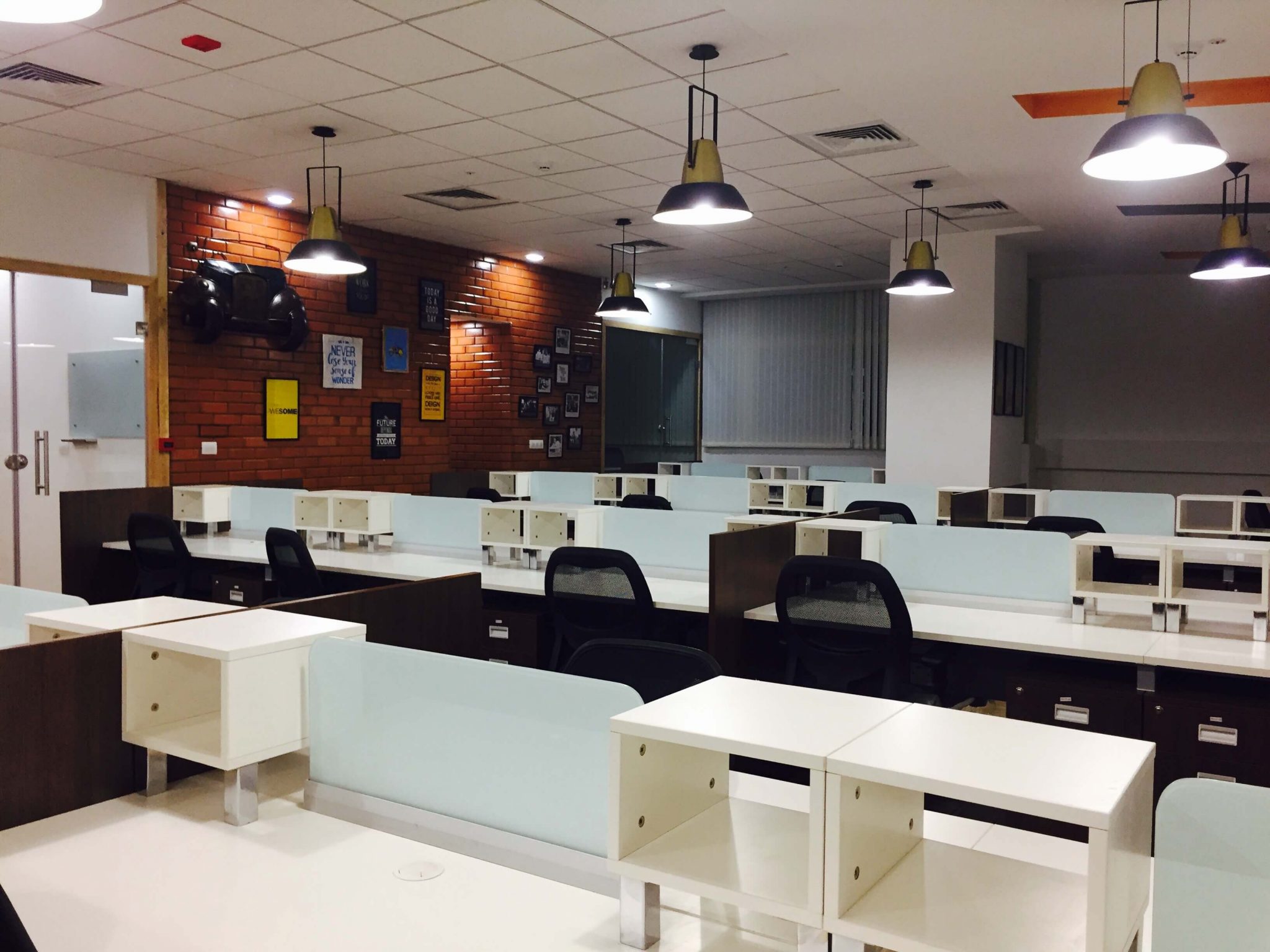 "We have built a multi-million dollar company and have grown 500% year-on-year and this is our way of giving back to the startup ecosystem"  Vishwas Mudagal ,CEO of GoodWorkLabs, told Economic Times.
GoodWorkLabs, set up in 2013, develops mobile apps and products for its clients. The company has been profitable from its second year of operations and will now be using these profits to invest in Startups for the next 5 years.
"The Startup should be solving a real-world problem and should be able to sustain itself" said Sonia Sharma who is the MD of GoodWorkLabs.
Together, they both are super excited about their new journey as Angel Investors and also about their CoWorking business venture and we wish them the best for the journey ahead!