IoT – Challenges
With IoT, the concept of smart cities is rapidly gaining ground. Bolstered by bullish sentiments in the tech landscape (Cisco estimates 50 billion smart connected devices by 2020), the Indian government too has grand plans for developing 100 smart cities across the nation. Once it figures out the infrastructure and ecosystem within which a smart city will work, we will truly be on the path to having a fully functioning smart city.
The premise of better safety levels, decreased pollution, efficiency in energy utilization, and superior quality urban lifestyle, have placed the spotlight on what IoT can do to enable the concept of smart cities.
IoT systems are versatile and flexible enough to support and drive a huge range of local municipal goals and government objectives. Taking just one case in point – the use of sensors can bring about a remarkable change in the way collaboration happens across different regional, state level, or national level government departments. Then, there is the concept of smart grids that ensures optimal utilization of resources, prevents wastages and enables zero shortages of basic utilities like power and water supply.
Hence, the potential of IoT for smart cities is exciting for today and exhilarating for tomorrow.
Challenges with smart cities implementation with IoT
In order to achieve this goal, it is necessary that town planners factor in the below limitations of IoT with smart solutions:
1 – Vulnerable to hacks
Most of the connections with objects will be enabled through RFID and these are vulnerable to hacks. Enabling a hack-proof IoT ecosystem will ensure a faster realization of smart cities development.
2 – Security and privacy concerns
Right from your toaster and refrigerator to your TV and car will be connected in a smart city. This magnifies the risk of leaving privacy and security vulnerabilities open to hackers. By providing a secure access mechanism, this risk can be bought down significantly.
3 – Problems with interoperability
While open standards has been around as a concept for the last 25-30 years, nothing concrete has come out of it. Rather than using interoperable systems, we see a user taking a side (think Google and Apple in case of mobility) and then building an entire ecosystem around this. This limitation posed by interoperability too will pose a problem in the future.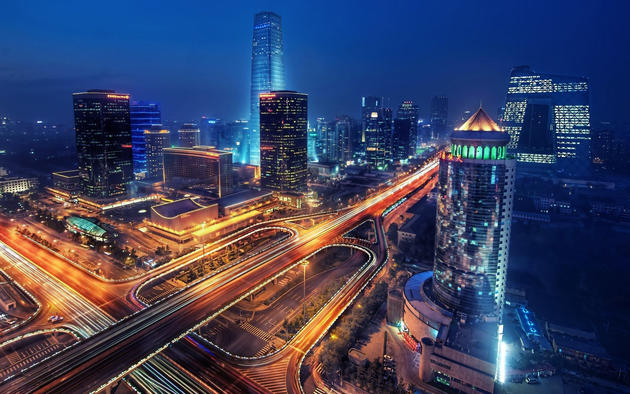 The continued tech advancement has led to a spurt in the number of tools, resources, and devices that can facilitate the value derived from IoT. This in turn will propel the development of smart cities at an accelerated rate. Advantages like reduced traffic congestion, better transit ecosystem between two points, can be effectively driven by smart town planning associated with smart cities.
However, this can happen only with active long term support from technology expertise and infrastructure enablers. Here, partnerships with smart IT providers and IoT experts will provide the necessary building blocks needed for the municipal town planner's accomplishment of the smart city dream.