No matter what experts say about the pricing and features of the watch, Apple has still managed to sell an impressive 3 million units during April-June, 2015. During its launch, Tim Cook had revealed that there are 3,500 Apple Watch apps available, but now that number has jumped up to 8,500, which is definitely a steep progress towards its march to match iPhone's 1.5+ million apps.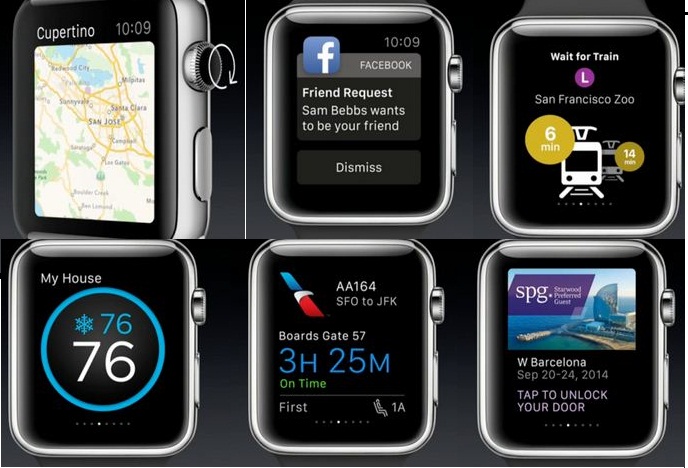 Apple Watch received mixed reactions during its launch, and inspite of the price of at least USD 549, the cost of the basic version, there were loyal buyers clamouring for it. This bodes well for Apple Watch app devleopers who wish to learn from the first wave of app development that showed the below experiences.
Positives
The product was launched just 3 months ago and is still in its early stages of development, therefore, 8,500 apps do not sound bad at all. Plus there are a plethora of weather apps and basic entertainment apps like Shazam and TuneIN Radio that are currently available for the smart watch. Here are a few positive experiences –
Apple has managed to get a few games for the watch. But, the games are limited to quizzes and trivia only because the small screen of the device prevents it from hosting full-fledged games.
The presence of Twitter and E-mail is a boost for the Apple watch as people are expecting more and more apps in the social networking circle. We can soon witness the launch of the Facebook app for the watch as the company has promised to develop one soon.
In terms of travel, you get apps like TripAdvisor and Yelp which inform you about the famous places around your location. While these two are third-party apps, Apple's own "Find Near Me" is great for searching restaurants, banks, bars, etc. The app can also be used through Siri.
Many parties are contributing towards Apple watch app development and thereby, the watch does not lack in sports related apps too. Onefootball is one of the most popular apps in terms of sports. It gives live updates on matches of your favourite team and notifies when there is a change in scores.
The watch can perform basic calculation through various apps exclusively available for it. There are some Apple Watch apps available which store passwords for various social networking websites and e-mail service providers.
Negatives
There are a few negatives of the watch that Apple needs to look into, to give its users a better experience.
The biggest flaw is that you cannot reply to e-mails. You can view it, but you cannot respond to it. This is a strange thing as Apple could have easily provided a Siri assisted input system for e-mail.
Though it has apps in almost every category, it lacks in variety. The company should make sure that Apple Watch app development is in the right direction if it wants to floor Android based smart watches.
With these experiences, Apple Watch looks to have created a new tech frontier which promises to evolve for the better in the future.