Google's Android Pay is much more than a mere addition to the brand's offerings. It comes as an answer to Apple's Mobile Wallet – the Apple Pay and a complete reboot of how online payments were managed by Google. According to a recent report, the online marketplace would be worth more than $1tn by 2017. Every brand is encouraging its customers to switch to mobile shopping rather than shop around with their plastic cards or cash. While it is a means to boost a brand's market penetration, choppers are quite convinced because it offers hem the convenience of ordering products and services on the go.
Apple Inc. was the first company to realize the potential of the online payment trend and introduced its own Apple Wallet. It ensures that customers/end users would no longer have to walk around with cash or credit cards. Any payment can be made through their mobile phone – offering better security and mobility.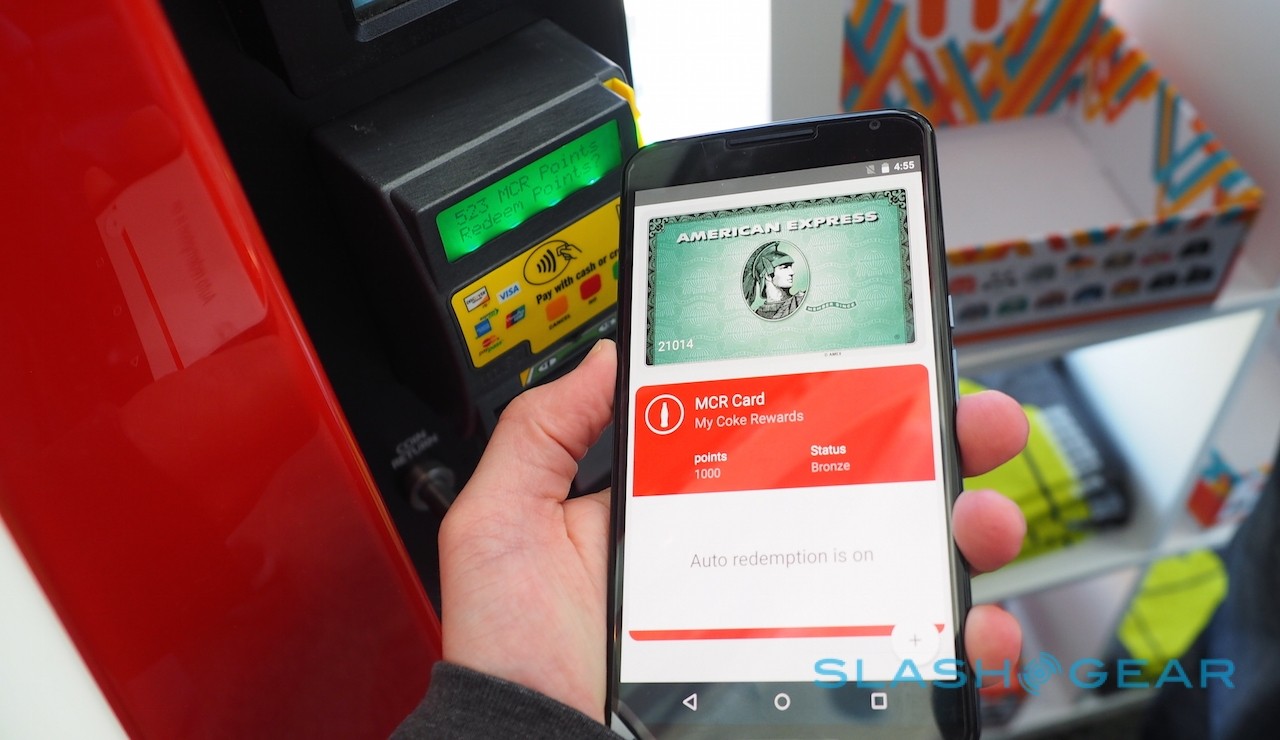 Google too has been prompt now as its version of the mobile wallet comes within some months of the Apple alternative. Android Pay can be used with any Android powered smart phone that has NFC (Near Field Compatibility) and runs on a version higher than Android KitKat4.4. Along with storing credit cards on the phone, users will also be able to access loyalty cards and other similar services.
The first brands to recognize and integrate Android Pay into their payment systems include Bloomingdale, Subway and Macy's. Further, the functionality will be extended to mobile checkout by the end of 2015. Google's Android Pay currently supports some major credit card providers including Visa, American Express, MasterCard, Wells Fargo, Citigroup, and Bank of America. The aim of this mobile wallet system is to not reveal credit/debit card details to retailers at any point of time during a transaction. The wattles alternatively generate tokens that reduce the risk of data thefts and identity thefts.
Some defining features of Android Pay:
Retailer Partnerships: Mobile wallets such as Android Pay highlight the active partnership of several brands and retailers, giving the latter the impetus to offer a more secure means of payment.
Carrier Commitment: Initially, Google's Android Pay was supported only by Sprint – a major US based carrier. This required a majority of the consumers to download the app into their devices. However, according to the latest development, carriers like AT&T, T-Mobile and Verizon will ship their products with Android Pay included in the package.
Shedding the dead weight: Google in fact debuted with mobile wallets back in 2011 but it was a failure. Learning from the past experience Google sheds down extraneous features like P2P to make the feature market-ready.
Security: While it was Apple's Touch ID that could verify the authentication of users, Google too introduces fingerprint recognition to make payments more secure.
Simplicity: The simplicity of Android Pay ensures that any users would be able to convert their credit and debit cards into mobile payment gateways.
Tied to Android: Shoppers will be tied to the Android registration but not the app. This will ensure that even a contactless payment can be made using just your fingerprints!