Tech innovations have revolutionized operations across numerous industrial sectors. Whether it's the business arena, service sectors, or education industry, there's simply no denying the role of technology. Mobility solutions happen to be amongst those remarkable tech advancements. Since its inception and discovery, mobility has been working wonders for innumerable sectors and the education industry ranks amongst them.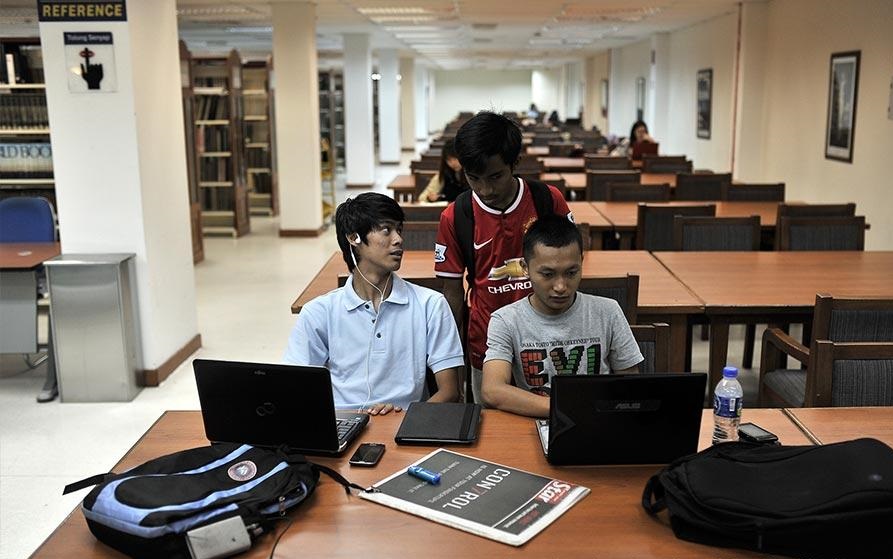 With the emergence of mobility solutions, operations in schools and colleges are undergoing massive transformations. When it comes to the education sector, mobility plays a pivotal role in streamlining operations. Both teachers and students benefit from the inclusion of various mobile devices, networks, and applications.
On that note, let's take a deeper look at the situation and find out what makes the bond between mobility and education ubiquitous.
Education and Universality
No one can confine education and learning, within the boundaries of a particular institution. It's universal, and every individual has the right to fundamental education. Quite interestingly, mobility embraces and promotes this concept which breathes new life into the education sector. Educators across the world have the opportunity to get in touch with numerous students through upgraded strategies, learning models, and technology.
When it boils down to tracking the benefits of mobility in the education sector, here are some aspects you should know:
Crucial aspects to consider 
Mobility has revolutionized various segments in the education industry. The following points will support this statement.
1.      Transformations
With mobility solutions taking giant strides towards development, student-teacher interactions are reaching new heights. Teachers are devising social CRM strategies by leveraging mobile devices thus creating constructive and student-friendly ambiance in class. That is the prime reason for improved student participation.
2.      Infrastructural capabilities
Decision-making and implementations have turned out to be quite smooth and easy with mobility solutions. These solutions play a highly crucial role in strengthening your IT infrastructure, thus making it easier to take prompt decisions.
3.      Supporting back-office tasks
Education and learning happen to be collaborative endeavors, as both teachers and pupils benefit from it. While teachers offer the most useful, comprehensive, and detailed lectures, it's the students' understanding that adds an entirely new dimension to the class or lesson. Mobile devices and mobility solutions support back-office tasks thus catering to students needs.
4.      Content publishing
Students should have uninhibited access to the best learning resources. With mobility solutions in place, educators have the opportunity to share important contents and learning resources with their students.
These are some of the benefits offered by mobility solutions. Or should we say, they are the crucial characteristic features of a 21st-century classroom. Try to consider education as an industry and you will find out how cloud-based systems and digital training redefines learning.
Products of mobility
Interactive messaging applications are remarkable and notable products of mobility. Some of the other products include:
Video eLearning devices and systems
Web-based systems for back-office support
Fees collection app and systems
Document management apps and systems for educational institutions
Signing off
Mobility has the power and potential to catapult the education sector to unsurpassed heights. However, it also has the power to maintain the universality of education, and that's what makes it special.