With the swift proliferation of mobile devices and connected things in everyday life, Internet of Things or IOT is gaining unsurpassed popularity in the industrial sector. Take a look around, and you will inevitably find most of the enterprises embracing the power of IOT. Tech leaders and IT experts are increasingly prioritizing IOT, and present-day businesses are carrying out crucial functions through connected devices.
Quite naturally, these aspects have transformed IoT into a new business revolution. With enterprises adopting this technology at a lightning pace, it won't be long before IOT becomes the next big thing in the virtual arena.
Before we take a look at the aspects that make IOT special, let's develop an idea about what it stands for.
Decoding Internet of things
The term IoT or Internet of Things refers to quite a few physical objects capable of storing, gathering, and exchanging data through the Internet. These physical objects or devices have wireless sensors that tap into internet connections, thus carrying out the process of data collection and storage.
·       At the business level, IoT ensures umpteen benefits for companies working with a customer-centric approach. The technology establishes effective communications between devices, thus making every moment of your life convenient and hassle-free.
·       As the result, businesses have the golden opportunity of performing data analytics, thus engaging their customers even more than ever.
With this, we arrive at discussing some of the unique aspects that make IOT a critical business need. Take a look.
1.     IoT is here to say
Unparalleled growth and development is what IOT aims for. And it's here to stay. According to market predictions, there will be a dramatic surge in the number of connected devices by 2020. The number of connected devices might be anything from 20 to 50 billion by 2020. And that speaks a lot about the growth prospects of IOT.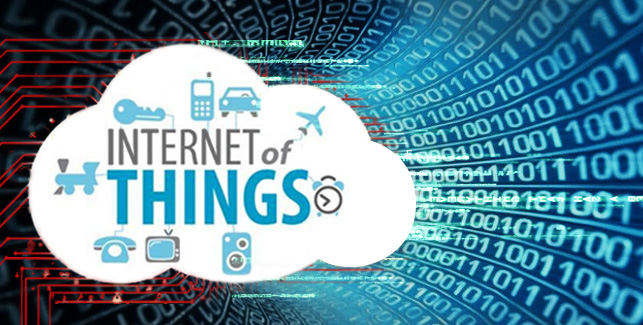 2.     Cost-effective for businesses
By enhancing operational efficiency by quite a few notches, IOT ensures cost reductions for businesses. The surplus revenues can be channelized into developing innovative customer-engagement technologies, thus expanding growth opportunities for the business.
3.     Unsurpassed customer experience
Although IoT happens to be the acronym for Internet of Things, it's all about users and services. The presence of connected devices can result in effective data analytics, thus driving innovations in enterprises. Another unique aspect of IOT is its capability to identify customer preferences and usage patterns. Businesses gain the opportunity of reaching out to their customers and offered tailored solutions.
4.     Innovative problem solving
Finding solutions to their critical problems is the best way to ensure customer satisfaction. One of the beneficial aspects of IOT is its power to solve critical business issues. If you are an entrepreneur, you can identify the severe issues plaguing your business, and try to address those problems with Internet of Things.
5.     Power of data production
IOT plays a vital role in business transformations. As the result, the technology yields huge amounts of data. Passionate entrepreneurs must devise perfect strategies for managing, monitoring, and analyze this data, thus obtaining actionable insights.
Final thoughts
Internet of Things is here to revolutionize the world as we look at it today. And these five unique aspects show us why IoT holds a special appeal for every
business establishment.