From visiting a Kirana store and waiting in lines to ordering groceries on mobile applications with just one click, all of us have come a long way. The advancement in consumer behaviour and practices have changed over the last decade and the growth in the number of online consumers is something which we have not witnessed in history. This growth and development can be credited to the e-commerce industry. But what have entrepreneurs and enterprises been using to develop these e-commerce stores?
Magento is one such reliable platform on which ecommerce businesses are built. It's a platform designed to help small, midsize and enterprise level businesses make it big in the e-commerce industries. The Adobe owned platform powers close to 250,000 online businesses and is preferred by many entrepreneurs and businesses worldwide.
Magento is specifically designed and developed to help e-commerce platforms grow by providing useful analytics, scalable technology and optimal solutions to manage a heavy backend while fulfilling consumer needs. If you're a dreamer who's reading this article to build your e-commerce store, we're here to help you and tell you why Magento is one of the best things that can happen to your business.
Giants using Magento
Magento is used worldwide and there is no doubt that it's one of the best tools to build your e-commerce. Many of the biggest players of the industry like cocacola, Ford, Nike, Nestle Nespresso etc have relied upon magento to build their ecommerce platforms.
Why use Magento?
There are many reasons why Magento is used at this scale and is the choice for every e-commerce store owner. Some of the reasons are listed below.
1) Open Source
"Good things are never free." Well, this is not the case here. The Magento community edition is open source i.e. free to download and use. This renders the development cost of the website to a bare minimum and the owner can think of better ways to use his/her money. The free edition can be downloaded from here.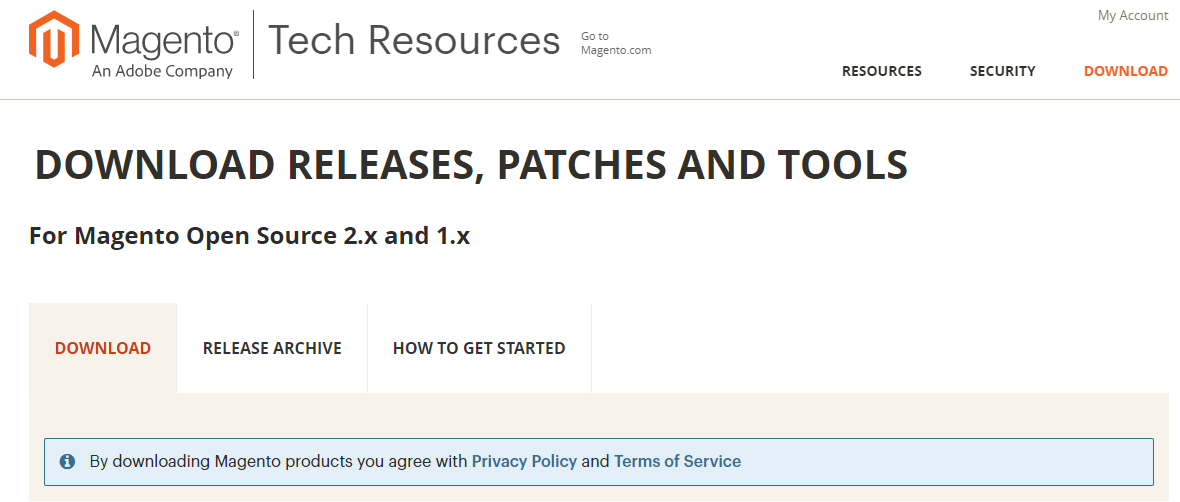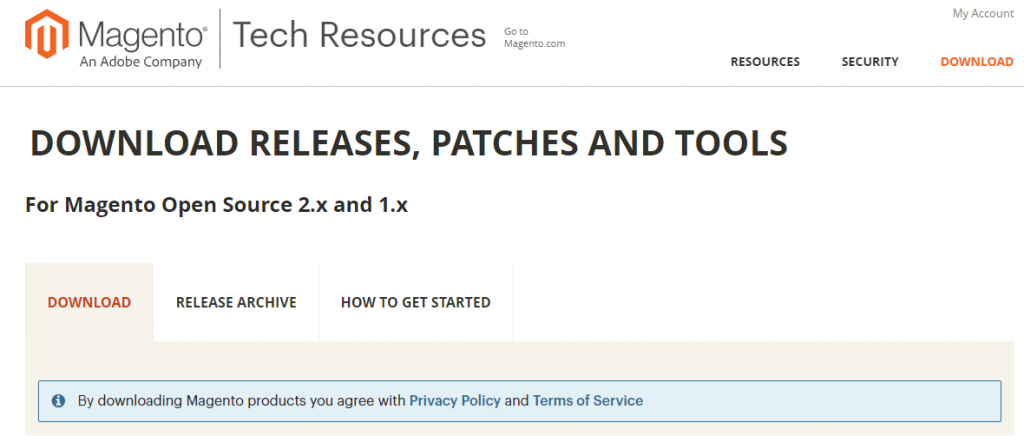 2) Scalable Tech
One of the reasons why writing code for e-commerce websites is an onerous task is that the code written should be scalable and should be optimised to handle large chunks of online traffic. Magento is designed to be scalable and hence websites deliver efficient and fast services to its users. It's no wonder why even big companies with complex operations and high amount of traffic deploy a Magento website to sell products and services.
3) Community
Being open source is one of the strengths of Magento. People all around the globe use it and help other developers to grow in the field by developing free and cool extensions to integrate with your Magento e-commerce store.
4) e-Commerce friendly
Though WordPress might be the best content management system being offered out there, it is no Magento. Magento is specifically designed for building e-commerce platforms and hence has inbuilt features and actions that a developer can use to provide business solutions. This is why Magento is now preferred over 'WordPress + WOO Commerce' and 'Drupal + Drupal Commerce' combos. This is one of the major reasons why the number of Magento websites worldwide have doubled from 2017 and 2018.
5) Performance
A fraction of a second might be the difference between an interested lead and a converted customer. Hence, if you want to convert that doubtful lead into a happy customer, using Magento is probably a good idea. Magento with its highly optimized and scalable tech renders web pages on your device within an eye blink. This is one of the reasons for a higher conversion rates of websites developed in Magento.
6) SEO Friendly
Search engine optimization is one of the aspects of an e-commerce business that cannot be neglected while making a choice of a platform for your e-commerce store. Magento comes with inbuilt features to develop SEO friendly URL structure, sitemaps, positioning layer, URL rewrites, tags, descriptions, etc. Also, there are a multiple set of extensions to optimize your website's rank on a search result page on Google and other search engines. We advise you to use these functionalities to the best of your capabilities to increase sales.
7) Ease of integration
Managing an e-commerce store is not an easy task and entrepreneurs depend on different specialised systems for keeping an eagle view of their website and its performance. However, Magento doesn't fail here too and provides all specialised systems integrated on one single dashboard. Magento is compatible with a plethora of third-party services including payment gateways, transportation, database applications, shipping, order tracking etc. Also, keeping an eye on the websites performance is imperative and hence Magento offers Google tools such as Google Analytics, Google Checkout, and Google Base built into its system.
8) Billing in Multiple Currencies
Technological advancements have made the world a smaller place and businesses can now sell their products to anyone. Hence, consumers should be able to get billed in varied currencies without any hassle. Magento provides developers to integrate payment gateways which can be used to bill in multiple currencies.
9) Multi store millionaire
If you have a pipeline of ideas and products in varied fields and want to set up separate e-commerce stores, Magento is here to facilitate your dreams. With Magento's content management system you can set up multiple stores for yourself with just one backend. This helps companies to perform enterprise level operations on different stores with utmost ease and pleasantness.
10) Size doesn't matter
Magento websites are responsive to screen sizes and don't lose any functionality or efficiency if your consumer operates through a desktop, laptop, tablet or even a mobile device. Also, inbuilt features help you track your consumers' preferred devices and in turn help you optimise design and layout of your website specific to your consumer needs.
Summing it up
Magento is an Adobe owned platform that powers about 250,000 web stores worldwide. The inbuilt features along with the ease of integration provided by the platform results in a lethal combination for building a successful online store. All this being open source too, help entrepreneurs in cutting development costs and generating sales with higher conversion rates. 
If you're a dreamer and wish to accomplish success with an e-commerce store, this is the last day of your hustle! We at GoodWorkLabs help dreamers like you to reach at the top of your e-commerce game by developing Magento websites. The team of experienced Magento professionals is equipped with decades of experience in this space helping different websites stand out in the huge crowd. So let's build your dream with Magento!