This is your chance to work with some of the smartest minds in technology!
GoodWorkLabs is hiring for UI Developers and we are having a Walk-in interview this Saturday | 29th April.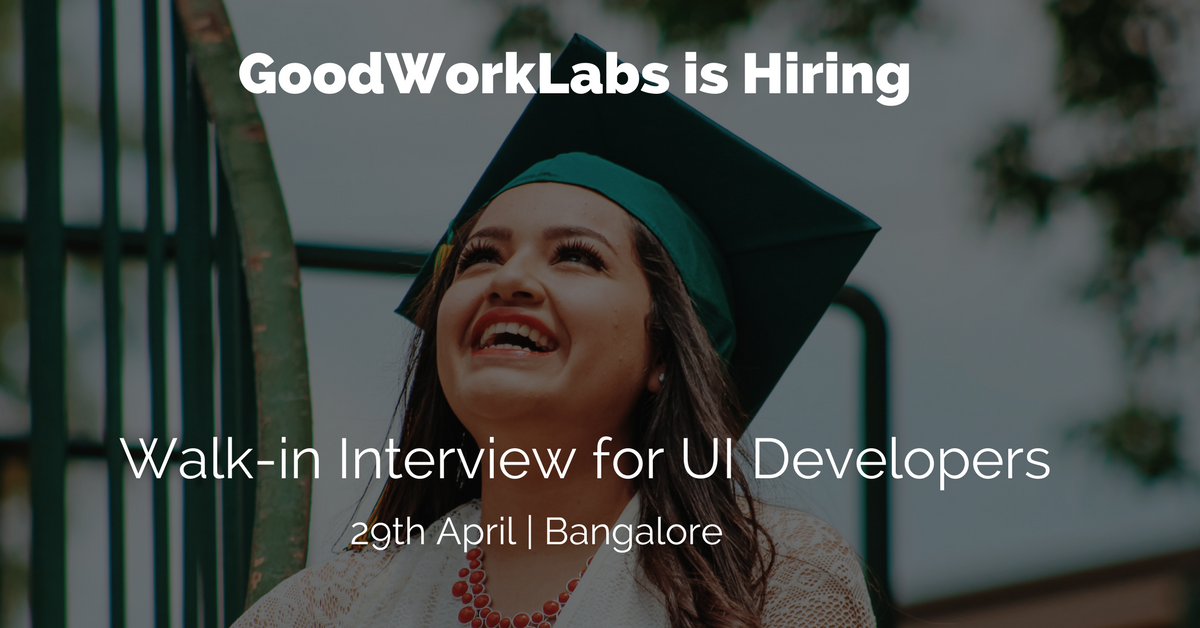 Job Description: UI Developer
1. Should have a minimum of 2.5 years of work experience
2. Should be proficient with Angular JS, Javascript, HTML5, CSS3
3. Have an enterprising attitude and be a goal-getter.
Walk-in Interview details:
Date: 29th April | Saturday
Time: 10 am to 1 pm
Address: GoodWorkLabs, 4th floor, Akshay Tech Park, Whitefield, Bangalore- 560066
If you are looking for that ONE chance to give your career a boost, then GoodWorkLabs is the right company for you! Drop by for an interview and walk out as a Technology Superstar!