Tired of holding the iPhone in your palms for long, but still cannot miss reading out the rest of the story? Well, Apple has come up with a solution – finally. A new app called Pocket on iOS will read out documents while you can get busy with other household work. The incredible text-to-speech feature is easy to use and can be used with your e-books, emails, messages and any other kind of document received or stored on your iOS device. This feature has actually been available for Android users for as many as three years now. Well, apple does finally answer the same, though a bit late.
Pocket on iOS is an incredible feature for users who would want to have their new hands-free. It even allows you to listen to an article from anywhere in the complete content, skip uninteresting portions and even adjust the reading speed between fast and slow. All the more important is the fact that this will be available in all languages supported by your device!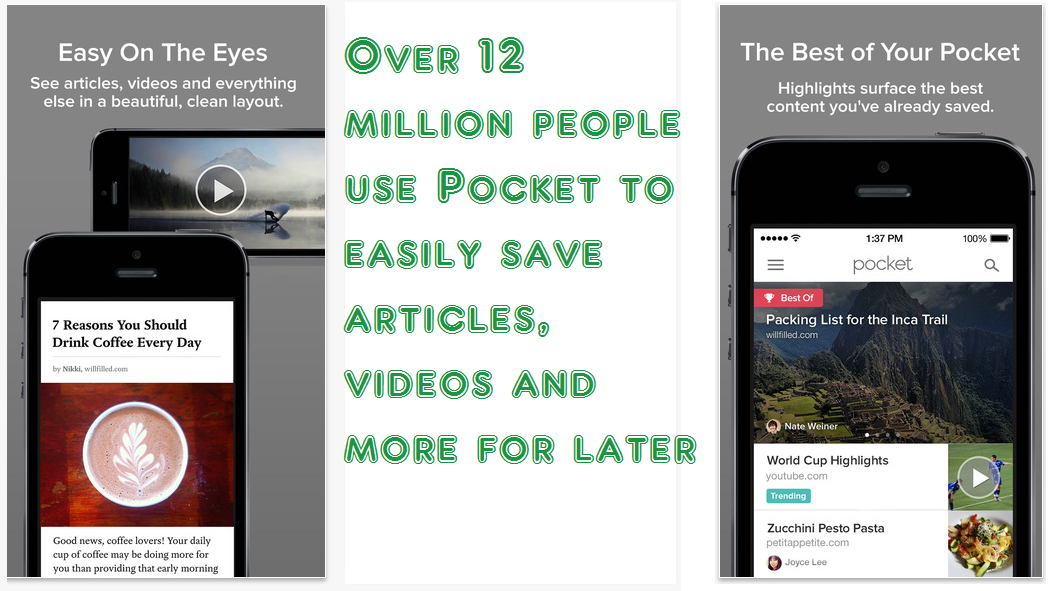 What's new on Pocket for iOS?
Recently, Pocket was even updated to version 6.0.1 to incorporate new features for iOS 9 users. A notable addition has been Spotlight Search that allows users to find relevant articles from among a queue. The new version also adds support for the Picture-in-Picture mode for the iPad, allowing the user to take notes in the background while watching a video or something in the foreground Pocket app. Here's what the new version of Pocket presents:
Spotlight Search – using 'spotlight' to search for saved URLs and titles and opening them directly in the Article View screen.
Picture in Picture – Allowing non-disrupted video watching while running other apps in the background.
Several bug fixes and other improvements, especially catering to iOS 9 users.
The base version of Pocket is available for free but there's a premium version that will cost you $4.99 every month. This service will include full text search and a personal backup for suggested tags and saved contents. For users who regularly like to read on their devices, this investment will certainly be worth it.
There are several other aesthetic improvements that have been made to the Pocket 6.0.1 version, presenting a less cluttered and revamped interface. This will also be more suited for devices with Retina Display Technology. The update also adds image and video filters that make reading easier on your eyes, if you care to browse through the pictures along with the spoken content. Users will also be able do bulk editing with the latest Pocket App.
As of today, the Pocket app already has more than 4.5 million users across the globe. Apple in fact says that Pocket (Formerly Read it Later) is among the top paid news app for Kindle, Android and iOS. Since 2007, users have stored more than 200 million pieces. Further, the app can be beneficially integrated with other reading apps like Zite, Pulse, Flipboard and Twitter.
If you have an iOS 5 or later on your Apple device, Pocket would be an extremely advisable addition.