User experience and UX design are integral segments of product development. Numerous enterprises across the world are embracing UX like never before! If current market stats are anything to go by, nearly 600 software experts have voted for agile development. It's quite the trend now, and innumerable organizations are relying on it for improved UX.
However, a trivial issue pops up in this regard. Most of the UX designers and developers are getting confused with lean UX and agile UX. Since they are using both the terms in place of each other, things are getting more complex and difficult. While Agile started out with the mere assumption of user demands and feedback, Lean UX has taken the technology forward.
With UX designing turning out to be imperative for organizational success, it's high time you develop crystal clear ideas of Lean and Agile UX as well as their differences.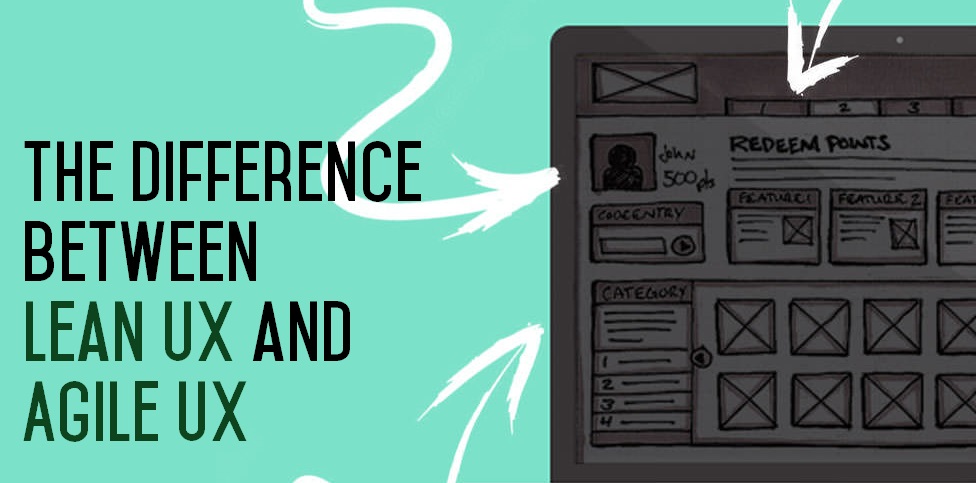 Understanding Agile UX
Agile UX involves iterative, evolutionary, and incremental approaches. The entire process is classified into small divisions, tasks, or iterations and is executed within short terms. A dynamic and efficient team carries out all the iterations with cross-functional approaches in the following stages:
Planning
Requirement evaluation and analysis
Design
Coding
Acceptance Testing
Unit Testing
Every single iteration gets monitored by process developers. As each of these iterations end, stakeholders get to see the working version. These iterations lead to the final product which comes with minimal errors and issues.
With this brief introduction on Agile UX, it's time to take a look at the features of Lean User Experience.
What's Lean UX design?
Over the past decade, Lean UX has garnered huge popularity in the software and product development arena. It's turned out to be the buzzword with innumerable users choosing it over the other UX design technologies. As an inexpensive, analytics-driven, and swift approach to uncover and develop exceptional usability, Lean UX revolutionizes UX design to a great extent. Lean UX works on three crucial principles that include:
Unnecessary inconsistencies
Wasted efforts
Undesired and wasted outputs
If you own a tech company, you will surely not want to develop a product that's of no practical use to your target users. It is here that developers need to be careful thus experimenting with their development process and technologies. Experimentation, user feedback, and iterative designs are always more important than detailed planning, intuition, and traditional designing. That is where Lean UX takes up the vital role.

Best practices involved in UX design
Collaboration within multiple teams happens to be of paramount significance. If you wish to take UX designing to the next level, here are some best practices to follow:
Fitting UX deliverables within agile timelines
Eliminating or reducing unrequired internal deliverables
Collaborating and partnering with non-UX members
Receiving consumer feedbacks at regular intervals
Parting thoughts-
Both Lean and Agile UX revolutionize product designing thus catering to the contemporary demands of the modern user. Your choice of these technologies will entirely depend on your user-base, their requirements, and your iterative capabilities.