Android users now have the chance to upgrade their devices to a new version of Android 6 – the Marshmallow.  The release was announced by Google in a special event hosted on the 29th of September where we also had the first look into the upcoming Nexus 6P and Nexus 5X. The release of Marshmallow is now finalized after three developer previews that ironed out the bugs. Here's everything that you would like to know about the Android M 6.0:
Release date
On the event held on 29th September, Google announced that Marshmallow would be rolled out with the existing Nexus devices that include the Nexus 5 / 6 / 7 / 9 and the Nexus Player. Thus, Nexus owners should be able to update their phone to the new version by 5th October, 2015. Further, if you are planning to buy the soon to be released Nexus 5X or the Nexus 6P, Marshmallow would already be the default OS. Preorders for these devices are limited to few countries including US, UK, Japan and Ireland as of now.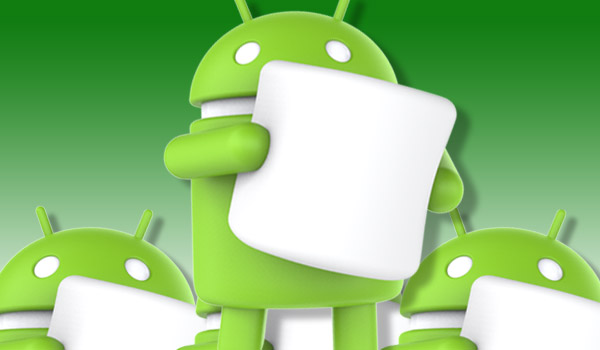 Marshmallow 6.0 features
Marshmallow was first announced on May 2015 at Google I/O and David Burke; the Google VP announced six major features. These would be:
App permissions: as speculated earlier, Android M will come with new app permission settings where users will be able to accept or deny any individual permission as they deem fit. The permission setup has been simplified with Android M, wherein you will be asked for a 'go ahead' while trying to open a feature and not during the installation. According to Mr. Burke, "you no more would have to agree to permission requests that don't make sense."Android M is aimed at providing the user with greater control over information access and sharing.
Web experience: A new element with web browsing would be "Chrome custom Tabs". This would allow a developer to use Google Chrome's capabilities to the maximum without sacrificing upon the experience and feel. For normal users, it would mean a more intuitive and faster browsing experience, especially when navigating between the web and apps.
Fingerprint support: Fingerprint scanners will be the new way you unlock your Android devices. Fingerprints would also be the way to authenticate payments when shopping or downloading apps from Play Store.
Mobile Payments: As an answer to Apple Pay, Google too comes out with its own mobile wallet, to be called the Android Pay. This feature is aimed at making your transactions faster, easier, secure and safe. Android Pay currently supports more than 700,000 stores across the United States.
App linking: With previous Android versions, the OS didn't know the right platform to open up external links. It asked the users whether to open up a link with YouTube, the browser or other apps like Facebook. Marshmallow is made to be better aware of the process and links will automatically open up in the required platform without requiring a hint. This will save a lot of time and make browsing easier.
Power / charging: A common problem with previous Android versions is the power usage. Marshmallow is however designed to make your batteries last longer. It automatically stops any unnecessary background process and recognize when a person is asleep (when the device hadn't been interacted with for some time). Further, the USB Type-C charging supports faster charging and even allows users to charge other devices using their phone!
Several other improved features come with Marshmallow including auto backup. Restore, app drawer, RAM Manager, adoptable storage, Google now, Themes, visual voicemail, a rotating home screen, customizing status bars, network settings, etc.