Market research from IDC suggests that we are already experiencing the sharpest drop in the sales of personal computers for a single quarter. Technology is evolving fit computing devices to our pockets and modern day tablets are more than capable of replacing the traditional desktops. Today, Android's and iOS's shipments are greater than PC shipments across the globe. Every company is worried and changing the way it tried to encourage the sales processes. In the first quarter of 2015, Gartner reports that PC shipments have dropped by more than 5.2%. The segments that plummeted were notebooks, tablets and hybrid tablets. Personal computers that we have grown up with are fast being replaced by thin, lightweight and more importantly, highly mobile devices.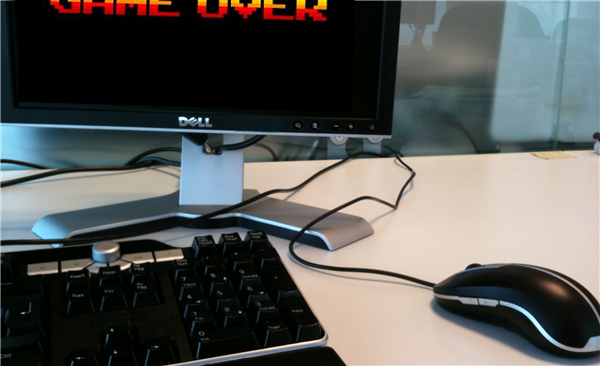 This is certainly the end of a revolutionary era in the history of mankind. The PC revolution began in the late 1960's when Hewlett Packard began selling its 9100 desktop calculators. Then came microprocessors and finally the internet revolution gave the strong kick to the adoption of PCs. By the 1990s, personal computers were universal home fixtures and office tools. However, now that we have come to the 50th year, the sales of conventional PCs are falling fast. A lot has happened in between!
Today, 7% of Americans own a smart phone but don't have an alternative device that could connect them to the internet or have a broadband service installed in their homes. IDC even goes on to predict that by the year 2017, 87% of the connected devices would be smartphones and tablets. PCs, including both desktops and laptops will just have a 13% of the market share. Forrester Research, on the other hand forecasts that by 2017, 1 out of every 5 tablet would be an enterprise device. Businesses are in fact investing more on tablets rather than limiting their employees to their desks with a desktop.
Following the trend, Apple CEO, Mr. Tim Cook says that there is no reason that someone would buy a PC anymore. Apple is already ready with PC alternatives devices like iPad Pad Pro. Tim Cook believes that the iPad Pro would be a replacement for several PC and notebook users. It is also being said that the free Windows 10 would be a humble end for the PC era. Google's Android can do pretty much everything that you would want out of the traditional desktops. Well, gamers might disagree but even so, Playstation sells more than graphics cards today! The meaning of personal computers has changed. A truly personal device should be mobile, fast, easy to use and always connected. Users are looking beyond keyboard attachments, mouse, an accessory webcam, a connected printer, etc. smart devices of today integrate all of these functionalities into a small device that can fit into your hands, wirelessly!
While some people and businesses will continue to advocate personal computers, this surely is the beginning of the end of the PC era. Most of us have lost the reason to use those bigger devices!