Improvements in productivity, increased capacity, enhanced worker safety, and lesser costs
If the latest numbers from the National Safety Council are considered, more than 4,500,000 injuries occur at workplaces every year. This also results in a lot of added costs. While organizations in the present scenario make it a point to implement a lot of safety rules in a workplace, accidents still do happen with the lesser numbers. The most significant amount of help is increasingly coming through the Internet of Things (IoT), which can bring a lot of substantial improvements in the area of workplace safety.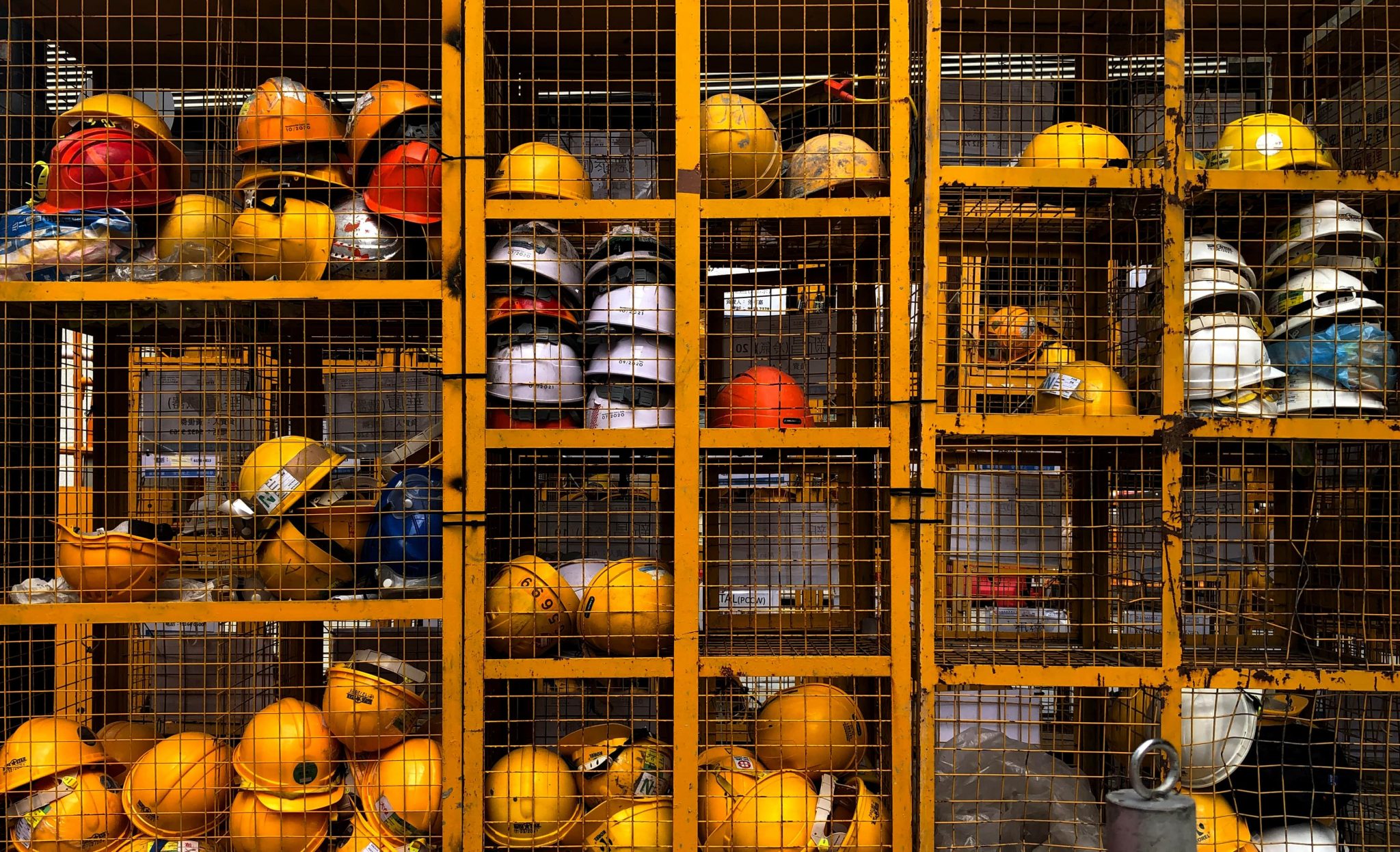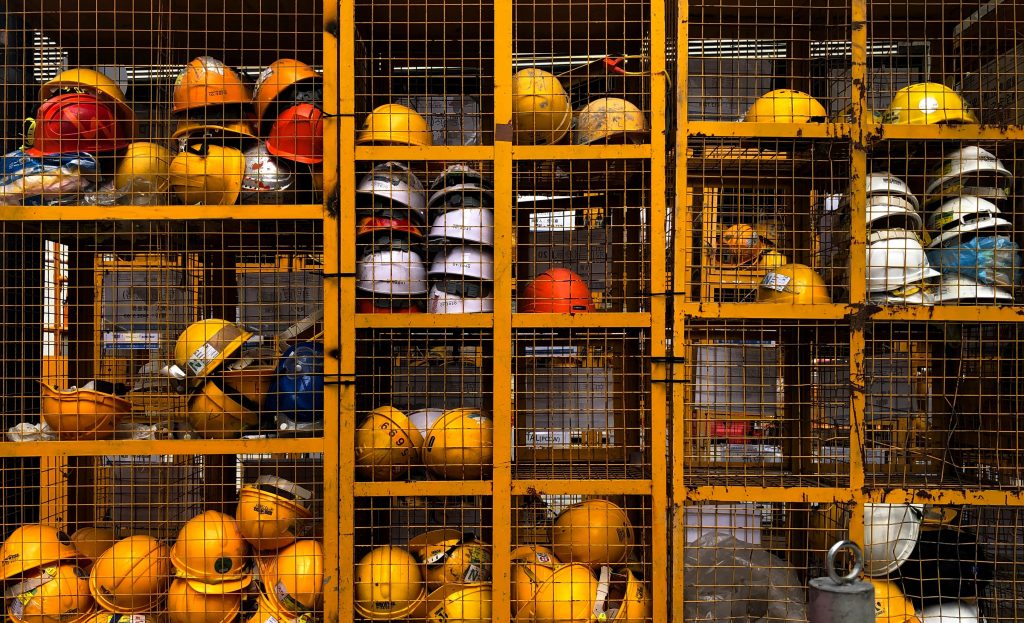 The Industrial Internet of Things (IIoT) is a subset of IoT, which primarily refers to the interconnectivity of industrial equipment, facilities, processes, and personnel. The potential for improvement in costs, productivity, capacity and workplace safety has never been so believably high.
The collaboration of IoT with Advanced Tools
Data collection today is being facilitated by wrist watches, implants, chest bands, and electrodes among the likes. However, there is a change underway. For instance, Florida- based firm Karlsson Robotics has been successfully able to develop textile fabrics which were built by fibers with the ability to perform electrical charges.
These fabrics, most of which use silver-based fibers get combined with sensors to gather the personnel's physical conditions and also to predict the safety issues at a workplace. This firm also has optical fiber fabrics on offer which can generate images on materials, like on the backs and sleeves of shirts for work. In addition to this, text messaging, emails, work instructions and other kinds of images seem like they will be at the scene sooner, rather than later.
With the assistance of such collection methods, exoskeleton vests have also been a significant development to reduce worker fatigue and injury. Many e-textiles with the presence of nanosensors, inks, and fibers, and conductive polymers consistently monitor a worker's body conditions like temperature, heart rate, fatigue, and blood oxygen level.
The presence of these constituents can analyze many unsafe situations for the workforce in a particular workplace.
Best Instances from the Construction Field
The construction industry is accountable for most of the injuries at a workplace, and this is why it is not surprising at all to see the progress for safety in this field as well. In the presently available 'accessories,' there are hard hats containing sensors to monitor the physical condition of workers like heart rates, temperature, fatigue, stresses, and oxygen levels.
The "smart hats" also collect data on working conditions like dust, equipment temperatures, toxic environment, and sudden accelerations as well.
The sensors inside the hat get connected with a communication network responsible for transmitting this data to analytical software, which can predict hazardous conditions before the time they get critical for everyone. What results is an improved safety of workers at a construction site.
Encompassed with IIoT, many crucial technologies are arriving together for the collection and analysis of this mass of equipment and user data used for predicting unsafe working conditions, or even production information like out of spec procedures.
Different combinations of five interconnected technologies work cohesively for processing and identifying trends which are not a subject for simple human review.
These technologies include-
Interconnected devices
Cloud storage
Artificial Intelligence
Deep dive analytics
Big data processing
The amount and the kind of data collected from these interconnected technologies are potentially so huge that presently, a complete analysis for identifying the patterns and trends in forecasting is challenging, also being a restricting factor in use.
However, as data analytics continue on the way to improvement, a better understanding of what data means will have to be documented, as more and more of the increasing benefits will get realized.
Improvements in Safety with the Help of Predictive Maintenance
Monitoring the working conditions and workers are not the only sectors where IIoT is leading the improvement in workplace safety. Future-oriented companies are implementing IIoT to improve the performance of equipment and uptime by the help of predictive maintenance.
It is easily imaginable as to how a potential malfunction in any machine leads to the generation of an unsafe working environment. If any part fails suddenly and a machine stops working, the operator will face a potentially hazardous situation. For example, some parts may fly into the air from the machine.
In other kinds of cases, if the equipment has deviated from a specified operating process, it can lead to the occurrence of unsafe working conditions. Because the collected data gets analyzed, potential situations of failure can be timely predicted so that maintenance personnel can be alerted to conduct the required maintenance.
If there are machines that operate in a top working condition though, you can be sure that they will not be the reason for any safety hurdle in your facility.
Soon, predictive maintenance will also involve the replacement of critical parts as per the analysis of machine operating conditions. The approach brings into recognition the fact that the failure of any part becomes subjective to a change in circumstances.
Through artificial intelligence (AI) and interconnected machines, identifying these failure situations can be easy, failed parts predicted, and even their maintenance scheduled. Predictive maintenance operates by analyzing the actual data from equipment operation that takes out the need for unnecessary support, improving the uptime and eliminating the chances of injury to workers as they operate on dangerous and sophisticated machines.
It is not incorrect to state that predictive maintenance and safety go together. The attribute of IIoT to correctly identify and predict the unsafe work conditions well in advance proves to be very important for a reduction in the number of workplace injuries. A program solidly based on predictive maintenance and identification of failure patterns helps to cut down on both unplanned repairs and equipment downtime as well.
Improvements in productivity, increased capacity, enhanced worker safety, and lesser costs only act as a few advantages which are in store for the future of IIoT.
To enable any such IoT driven automation program, one needs a robust application to centrally control the whole system. GoodWorkLbas is a pioneer in developing such IOT applications, for any such requirements feel free to write us at [email protected]