Even a few years back, mobile app development used to be a part of the marketing strategies of big brands. Big names of the business world created unique applications for reaching out to their potential customers. Back then, the functionalities offered by mobile applications were also quite different than they are now.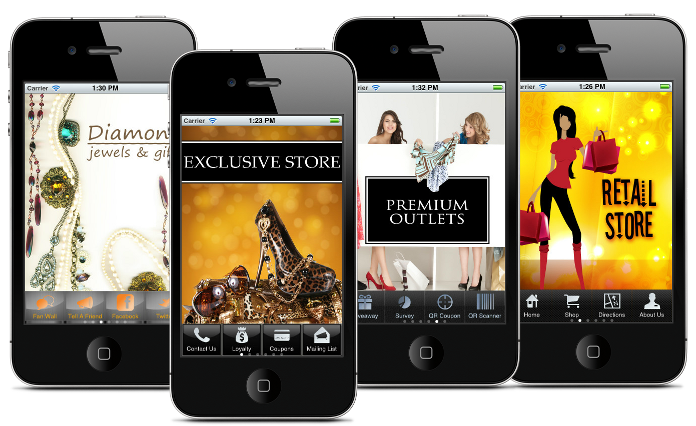 If you take a look at the present scenario, you will come across a new story. Changing customer preferences and rapid digitization have created a huge demand for highly scalable business applications. Present-day customers are increasingly concerned about convenience. As the consequence, businesses of all sizes and types are investing in mobile application development.
With such widespread proliferation of business apps, how is the retail sector getting affected? Breeze through this article and find out how.
What's happening in the retail sector?
Highly functional business apps can prove to be beneficial in countless ways. By offering a standard and shared platform for effective business interactions, mobile apps ensure umpteen benefits for the retail sector. Companies can offer customized and personalized buying experiences to consumers, thus creating ample opportunities for business growth.
In a nutshell, mobile apps revolutionize the retail sector to a great extent. Let's find out how.
1.      Immersive and dynamic shopping experience
While planning their purchases, your potential customers will surely wish to gain complete information about the services or products they are opting for. With the help of highly interactive business apps, retail business owners can deliver the desired information to their target customers.
From featuring your products along with their images or videos to integrating customer reviews, business apps will let you create dynamic shopping experiences for users.
2.      Effective business marketing
With the rapid emergence and increased usage of Smartphones, apps are no longer a thing of the future. Rather, they claim to be an integral part of business marketing, thus popularizing your products and services in the most efficient manner.
Retail business apps will help your customers gain complete information about your products, and publicize them on social media platforms. You will reach out to a wider clientele-base without spending too much of efforts or resources on business marketing.
3.      Personalized services
Customer loyalty can be a tough thing to achieve. However, that's the only thing capable of helping you create a unique niche for yourself. Since retail businesses offer several deals, coupons, and offers to clients, scalable business apps will prove to be quite beneficial for them.
They can directly pitch sales offers and deals to targeted customer groups, thus strengthening consumers' loyalty towards the business.
4.      Customer Relationship Management or CRM
With the help of mobile apps, retail businesses will have the opportunity to ensure perfect customer relationship management. Your business apps will fetch you reviews and feedbacks from your target customers along with helping you address their critical queries. You can also configure your apps to notify customers about new product launches and several other updates.
To sign off, we really believe that scalable, functional, and interactive business apps can really amplify the brand value of your retail business. What is your take? Let us know with your comments.