Mobile Applications In The Tourism Industry
The travel and tourism is a huge 6.3 trillion dollar industry according to the 2015 statistics. A huge part of this success has been played by mobile apps. As the partnership between the tourism industry and technology grows, both of them have earned several grand slams and many more are on the way. The days of guidebooks, compasses, maps and other printed stuff have been replaced by travel apps that come loaded with functionalities.
Smartphones make it more portable to carry all the resources you need to have along your travel expeditions. Demographic statistics suggest that travel and tourism are the 7th most downloaded app category. 60% of the global smart phone users have downloaded some kind of travel app into their devices and 45% in this group use these apps regularly to plan their holiday and travels using their mobile.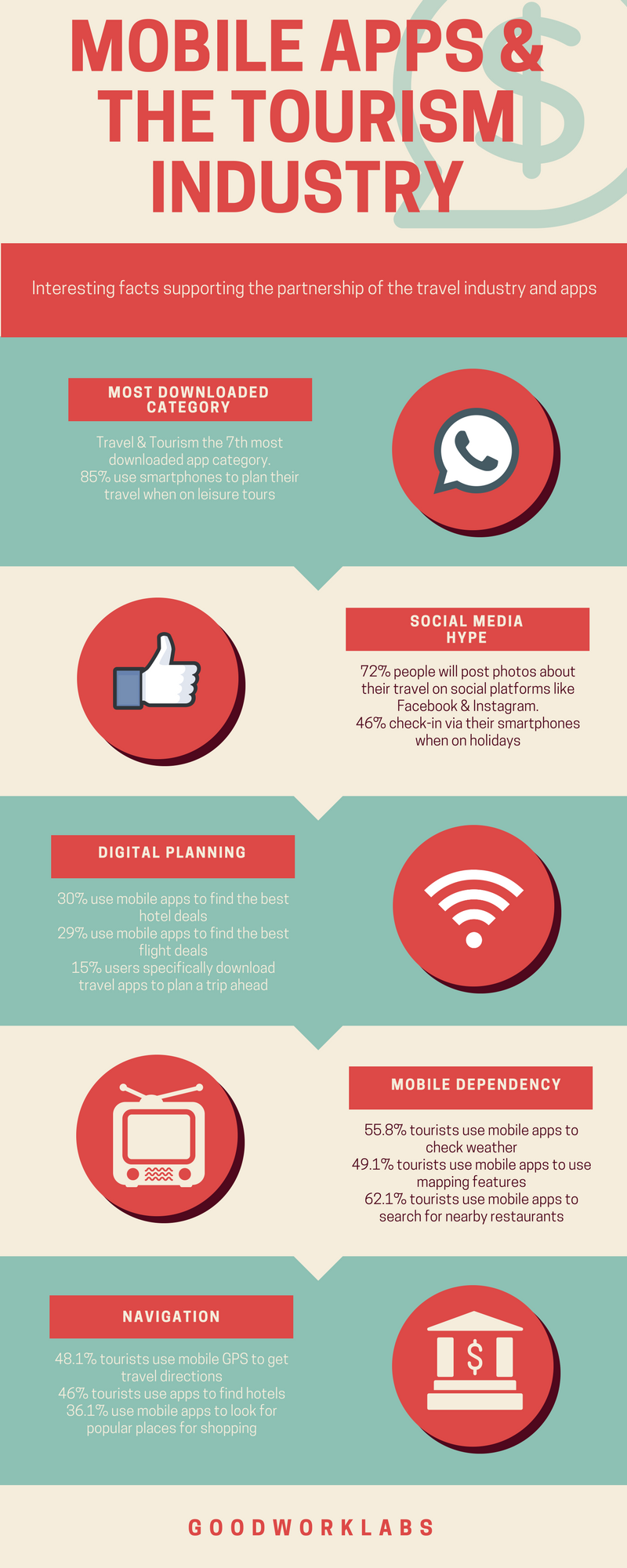 From the above facts, it can be comfortably held that the tourism industry might as well fail without smartphones and mobile apps. Knowledgeable travel companies have come to know that mobile applications are the only way to optimize and extract the expected ROI.
Travel companies that have been able to make a strong app presence have been better able to reach out to customers who is the truest sense would be "mobile". If you are in a tourism business or planning to invest into one, it's imperative that you should make this technology investment. Mobile apps that integrate user friendliness and other rich functionalities are more likely to attract the crowd than the travel agencies that wok through just a single brick and mortar shop. This extends to all kind of tourism business including travel packages, guided tours, car rentals, hotel bookings, ticketing, F&B, and everything else.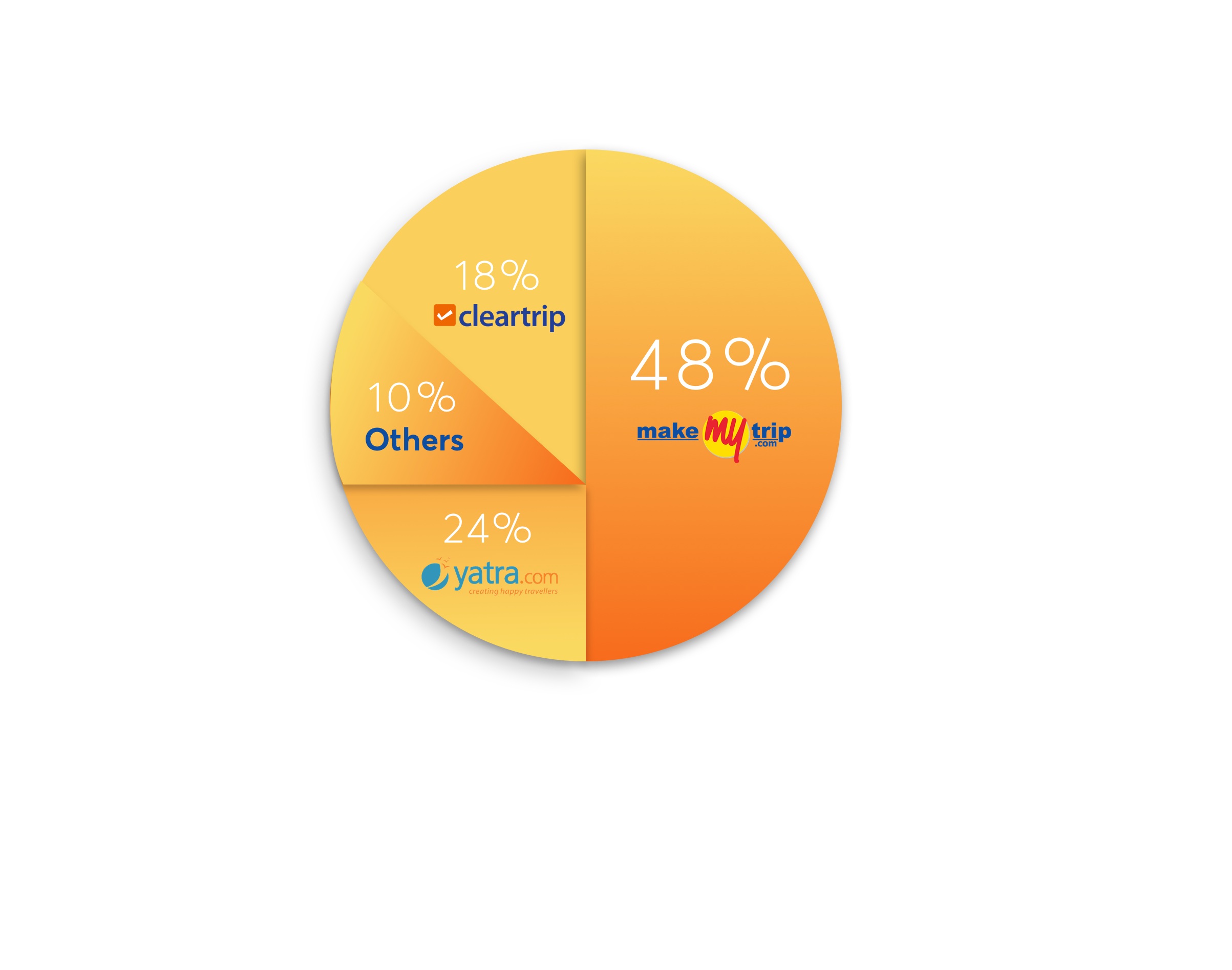 Founded by Deep Kalra in the year 2000 in US and then extended in India in 2005, MakeMyTrip is the largest online travel company in India and is second largest most visited travel website after IRCTC.  MakeMyTrip is a well-known name for providing services in luxurious tours and hotel booking websites. The company has branched after its inception through a series of small acquisitions.
Within the highly competitive travel industry, having the flexibility to innovate is critical in meeting growing demands of consumers moving online to research and purchase travel products. With fluctuations in travel prices from suppliers impacting revenue, MakeMyTrip needed to maximize its margins by running efficient IT infrastructure. Year after year, MakeMyTrip has been able to capture a bigger market share through its efficient mobile application and some innovative marketing campaigns. Its revenue generation is on a steady 30% rise annually after it launched its mobile application and renewed its servers.
It is just one of the examples where mobility has given the advantage to a travel & tourism company. With mobile users increasing on a daily basis, the only way to reach out to them is to be on their mobile. Building an app with robust features and security is the only way forward in today's era.
Get in touch with a developer / app development agency that has enough experience building mobile applications. This is an era where success doesn't come just with hard work but smart work.
Mobile apps and app marketing is one of the guiding tools to success in the present world. 
[leadsquare_shortcode]