IoT in Agriculture
IoT has shown tremendous potential in various gadgets such as wireless speakers, electric appliances, light sources, etc. It has also been used in practical and innovative applications in industries (termed as Industrial Internet of Things or IIoT). Sectors such as agriculture is seen as one of the biggest beneficiaries of IIoT and the various advantages it offers to streamline the farming and cattle-rearing operations.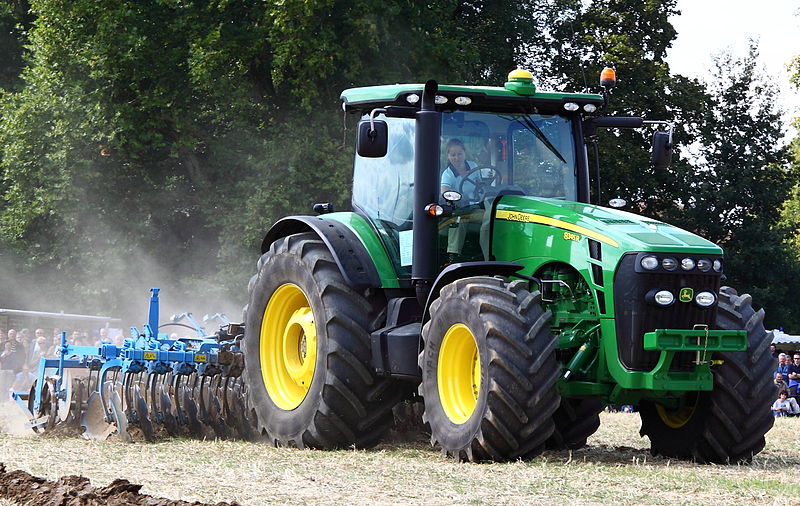 Why the need of IIoT in agriculture?
With the help of Industrial Internet of Things, the agriculture industry is evolving to enable growers and farmers face various hurdles on the field efficiently. Before the implementation of this technology, the sector was facing low rewards, heavy workload on labor, and high risks. Moreover, farmers used to face unexpected risks, economic recessions, and sudden changes in the environment as well. All this greatly affected the overall growth of crops in fields, until now.
How IoT can evolve farming?
IoT has a lot of scope in agriculture. So, let us have a look at some of the ways it can improve this sector.
1) Controlling climatic conditions in greenhouses
Greenhouses require subtle conditions so that the growing plants can stay healthy. Previously, this process was quite labor-intensive, but with the help of IoT-based equipment, it has greatly helped in reducing the burden on growers.
The process involves using sensors that monitor attributes like soil moisture, intensity of light, humidity, temperature, etc. These sensors connect to appliances that automate processes such as air or water control. Some sensors are even smart enough to deduce signs of pest infestations.
2) Safety of crops in logistics
IoT technology has also evolved the supply chain management of agricultural products, retail and logistics. Farmed food that is shipped to various places is tagged using Radio Frequency Identification (RFID) tags that help in easy tracing and tracking.
This increases consumer confidence and transparency levels about the source and origin of the food product they would be consuming. Some IoT gadgets used for monitoring the crops are so advanced that they provide real-time data for packaging, transport, and storage of farm foods.
3) Monitoring crops
A lot of IoT-based machines and robots are coming up to help in experimental farming. A few of these are designed for monitoring crops in a field. With synchronizing capabilities, these machines are able to record data like yield maps for crops or link information related to crop prices.
Such robots are said to be so capable of their sensors and features that they are able to keep track of every single crop stalk in fields.
4) Livestock farming efficiency
Not just plants, but farm animals can also be monitored using this technology. Internet of Things can monitor problems like infection threats among chicken, cattle, etc. and inform farmers about it before it gets too late. Even food intake habits can be monitored for farm animals that can help in deciding the right food for them.
No doubt, the world of IoT has so much to offer farmers in the world of agriculture. The ROI that this investment will bring is bound to outweigh the costs associated with it. Hence we can expect to see rapid adoption of IoT technology in the agribusiness.