Big data has had a profound impact on numerous sectors today including the marketing space. Marketers across the world are leveraging the power of data analytics, thus using insights to generate tailored marketing messages.
So, how do data analytics and big data help marketers develop targeted campaigns based on specific consumer behavior? Do you stand a chance to leverage existing data and understand customers better? Let's find out!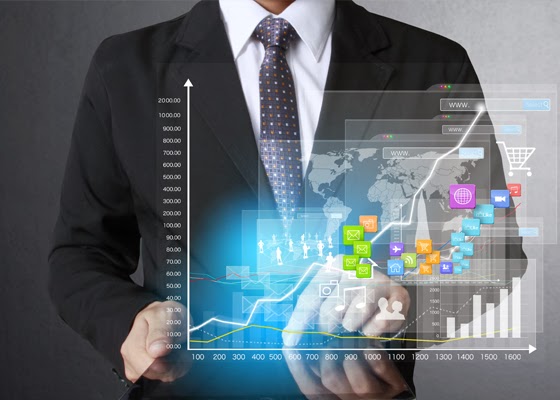 Knowing the concept
Before we dive deep into the discussion, it's high time to develop a comprehensive idea of big data. The term 'big data' refers to a collection or a database of complex data sets. Although it has a lot of potentials and can be used for dynamic development, you can't extract it with conventional methods.
If you are operating in the marketing sector, customer information, notes, and behavioral patterns will be of paramount significance for you. These are the resources that help you take informed decisions. But you need to organize, arrange, and curate the data to understand your customers better!
The real scenario
Cut-throat competitions and steep growth curves are giving birth to new challenges. Every business wants to stay ahead of the growth curve, and big data seems to be the only way out. Since data analytics helps you develop clear ideas of consumer preferences, purchase behaviors, and decision patterns, it becomes imperative to take note of it.
However, you should know the art of extracting useful data as that is the key to gaining crucial insights into customer behavior. It's here that consumer personas emerge as a significant point. Here's what you need to know!
Understanding consumer personas
If you are on the other end of the sales process, you will surely come across numerous consumers. Without specific demographics, it will be tough to identify their individual behaviors. Here are some of the crucial parameters:
Identifiable and direct: Identifiable demographics include age, marital status, ethnicity, income level, and employment status.
Non-identifiable: When it comes to identifying the non-identifiable parameters, you will get parameters like preferences, lifestyle, personal objectives, influences, and interests.
How Big Data helps?
Based on the demographics and personal behavior patterns, big data helps marketers develop assumptions about their consumers. While a majority of organizations consider their customers' spending power as the biggest parameter to be the MVP or 'Most Valuable People, that shouldn't be the case. These customers don't score high in terms of brand loyalty and can shift their interests over time.

By leveraging these parameters, big data helps you come across crucial metrics related to consumer behavior. Here are some of those important metrics:
Consumer acquisition costs
Customer retention costs
Lifetime value
Customer satisfaction and happiness
Average purchase amounts and behavior
Signing off
Marketers can develop a deep understanding of these metrics thus correlating them with customer information. Once they know their buying trends, it will be easier for them to match the results with specific consumer personas, thus devising targeted marketing strategies.
When you know what your target consumers like and spend on, you will surely stay ahead of your competitors in the market.