GoodWorkLabs is happy to announce its association with TEDx Ulsoor and is also one of the sponsors for the event!
With an initiative to promote young minds to use technology for social and environmental issues, GoodWorkLabs is sponsoring the 929 Socio-Tech Hackathon conducted by TEDx Ulsoor. Also, this Hackathon is hosted at our design-inspired Coworking studio – GoodWorks CoWork.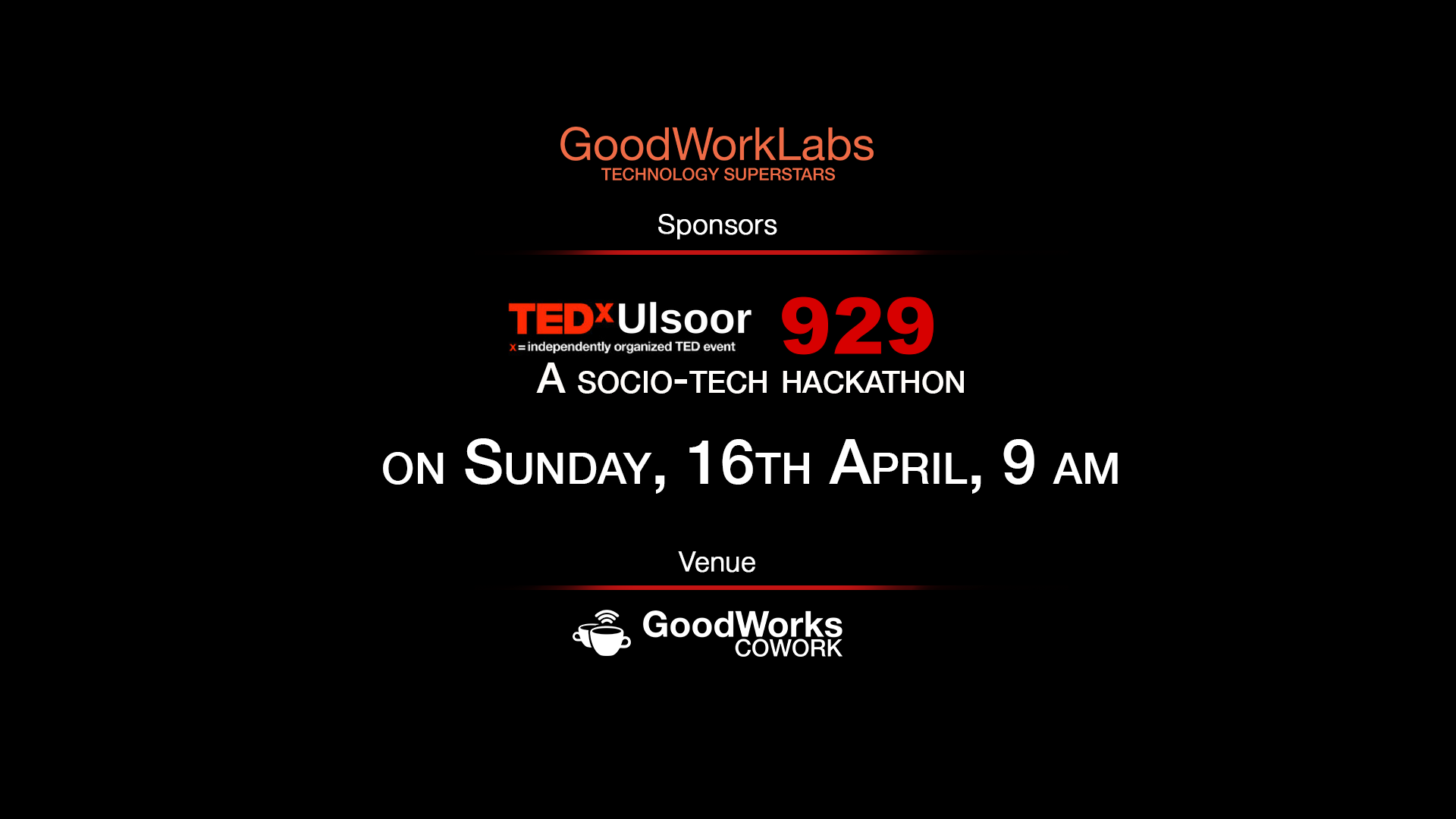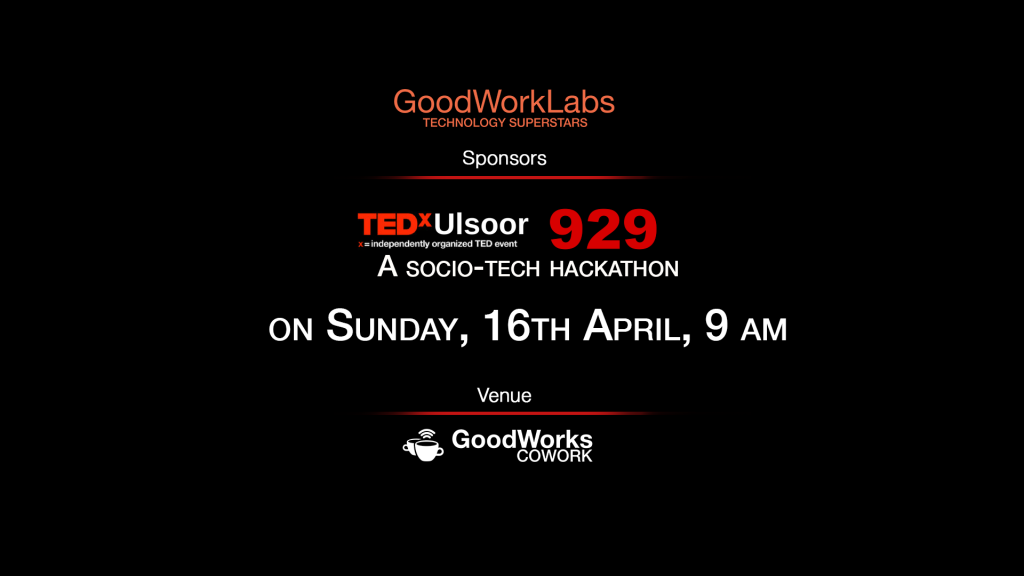 More about the 929 Socio-Tech Hackathon:
This is a one-of-a-kind socio-tech hackathon where social and environmental issues are tackled by a combination of technical skill, data and TED talks. In this hackathon, participants will work on solving a pressing environmental or social issue, either by means of coding or a technical presentation with proper data, using a series of TED talks related to the given problem.
What do the Winners get?
The winning team will get an opportunity to pursue a 1 month internship with GoodWorkLabs. Through this internship, you will get an opportunity to work on live and real-time technology projects and get a dynamic experience of the business world.
Date and Venue details:
Date: 16th April | Sunday
Time: 9 am to 9 pm
Venue: GoodWorks CoWork, 4th floor Akshay tech park, EPIP zone, Whitefield