GoodWorkLabs is a key sponsor at STARup 2019
We are super happy and excited to announce that GoodWorkLabs is one of the key sponsors for the STARup 2019 event, India's biggest and best networking summit.
GoodWorkLabs along with our CEO Vishwas Mudagal is partnering with STARup to bring out new talent in the startup zone.
Our CEO, Vishwas Mudagal is going to be speaking at the STARup event and his new book – The Last Avatar, book #1 of the Age of Kalki Trilogy will be unveiled at the event. The Last Avatar is an epic mix of Mythology and Science Fiction and is a modern take on the Kalki Avatar. Set in the future, the book consists of a universe of characters, secret societies, and powerful villains.
GoodWorkLabs is one of the community partners at the STARup event and the T20 awards. We are super excited to be sponsoring India's biggest networking summit.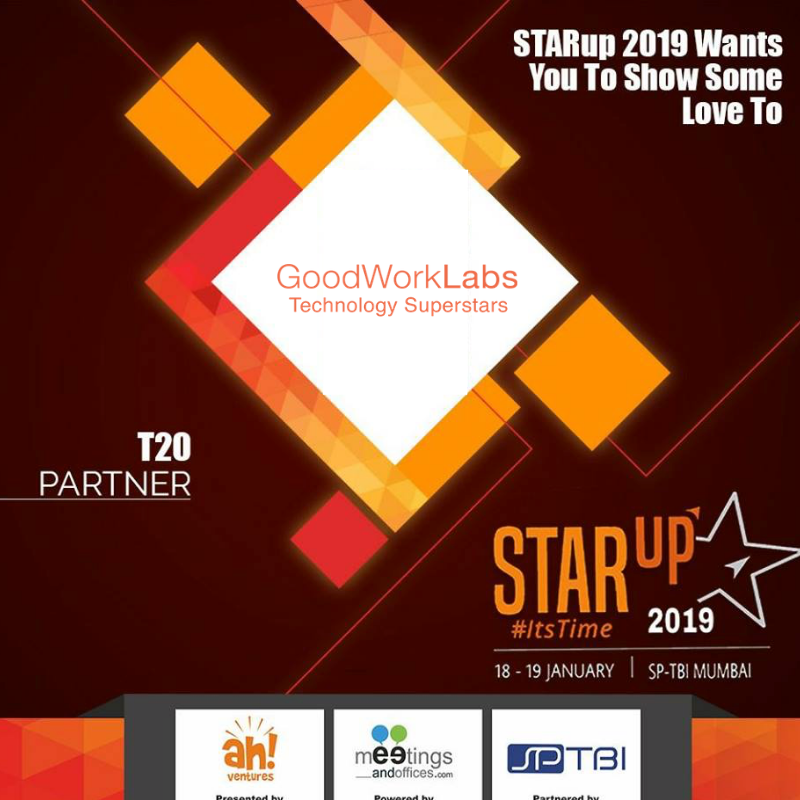 About the event:
STARup is a gathering of over 2,000 entrepreneurs, investors, corporate representatives, and government officials and influencers from the Indian, Asian and European startup ecosystems. It is the ultimate networking experience, ensuring you meet the right people, in the right business atmosphere through effective curation.
Event details:
Date: January 19th, Saturday
Time of Vishwas's Session: 12.00 pm to 12.30 pm
Venue: Sardar Patel Technology Business Incubator,6 Dadabhai Nagar Rd, Old D N Nagar, Munshi Nagar, Andheri West, Mumbai, Maharashtra 400053
For more details of the event, go here