GoodWorkLabs is attending the Global Mobile App Summit in Bangalore
We are super excited and thrilled to announce that GoodWorkLabs will be exhibiting at the Global Mobile App Summit event in Bangalore on July 6th and 7th. The event is going to be a big bang event with the best of industry veterans from the Mobile App town!
Spread across a period of two days, 6th and 7th July, this event is going to be a platform where all leading mobile app developers in the country will come together to share their thoughts and discuss the upcoming trends in the mobile app market.
The GoodWorkLabs team will be present on both the days – 6th & 7th July. We will be looking forward to see you there!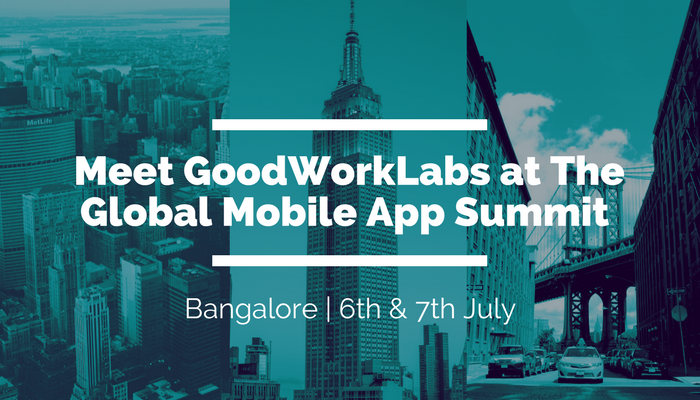 Vishwas Mudagal invited as a Speaker at the GMASA event:
We will also have our CEO, Vishwas Mudagal who will deliver an interesting talk on "Top Challenges for Startup Appreneurs in 2017″.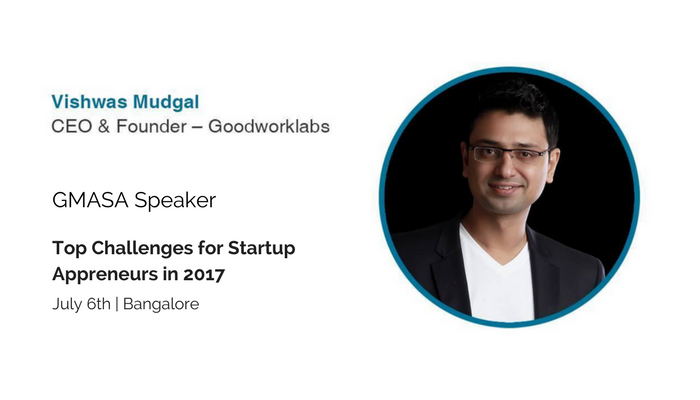 Vishwas has over a decade of entrepreneurship experience and is currently leading GoodWorkLabs, a leading product development and tech company in India. In this panel, Vishwas is all set to share some of his insights and leadership tips to help young budding Appreneurs shape the face of technology.
If you are someone who needs that tad-bit of motivation and guidance in taking your business to the next level, then you must definitely stop by for Vishwas's speech on 6th July at the Global Mobile App Summit in Bangalore.
Event Details:
Date: 6th July, 2017
Time:4.30 pm to 5.00 pm
Venue: Sheraton Grande Hotel, Brigade Gateway, Bangalore.
More details about the event here
We are super excited to see you at this event. For details and tickets to the event, please go here .
See you at the event!