Amazon – The e-commerce behemoth recently started Amazon Prime Air – a drone-based goods delivery mechanism to deliver packages to customers in 30 minutes or less. This step marked the first step of putting drones in front of the eyes of the general public. While substantial R&D action was happening behind the scenes for many years now, drone are a business enabler has recently gone mainstream.
A quick intro to drone technology
Drones are unmanned aerial vehicles that have the capability to deliver lightweight packages from source to destination. With amazon stating that 86% of its deliveries weigh less than 5 pounds, it becomes a good target candidate for testing drone delivery system.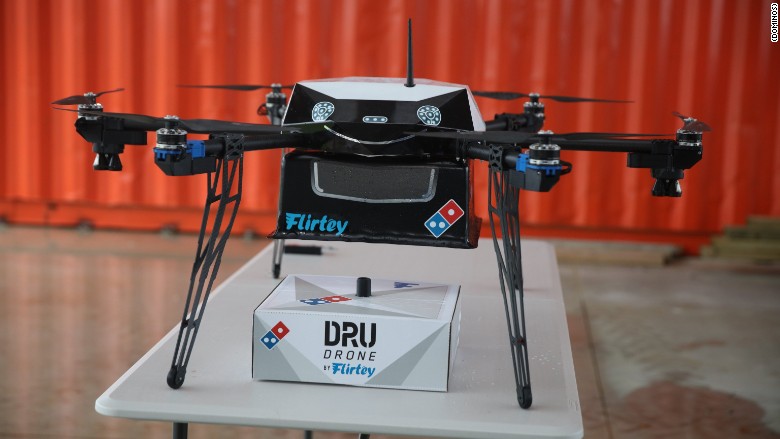 Its current status
Drone technology has seen limited adoption in the commercial market meant for the masses. FAA approvals, regulatory framework, and government sanctions are one end of the barriers present. The other end is the advanced technology and cost of development that makes the technology out of reach for smaller or inexperienced players in the market.
However, we have seen an increasing number of enthusiastic entrepreneurs and researchers work towards a more sensible civilian drone technology. Such technology will not only provide a low barrier to entry but also have a wider reach than just e-commerce delivery. One such existing example is SkyCall from MIT's Senseable Labs that can build a quadcopter in a couple of hundred dollars. There are multiple other developments happening around drone technology from Australia to Switzerland. Some of these include
Flirtey – An Australian based company that delivers books via drones to students instead of taking days for the delivery.
SenseFly – This Swiss company is out with commercial UAVs that take high altitude photos and work well in terrains unsuitable for man.
3D Robotics – The company provides tools, knowledge, and resources to accomplish personalized drones as a DIY project
How is the business world impacted?
There is a sustained level of interest on the on-going action happening around drone technology. FAA and DOT have come up with rules to fly UAVs in commercial airspace. But there seems to be a lot of ambiguity around the technology even today. The widespread open source drone development community too, is fueling the fire to come up with innovative and practical drone-based business applications for the common public. Analysts say that precision agriculture and public safety will comprise of 90% of the market sectors where commercial and civilian drones will make its impact felt.
Its future
It is estimated that a whopping $89 billion will be spent around Unmanned Aerial Vehicles (UAVs or drones). Though commercial applications will form only 10% of the total, it is still a major boost to a fairly nascent technology.
While the commercial drone delivery system is nowhere close to its military counterparts in size or volume of adoption, it is certainly poised to grow in the right direction in 2017 and beyond. What are your thoughts about this exciting new system to deliver packages safely to consumers? Do write to us and let us know.