Of late, mobile apps have created quite a buzz across the entire business landscape, thanks to the widespread adoption by users globally. Highly interactive and stunning mobile applications can optimize your business ROIs, by bringing your brand closer to your target customers.
Interactive and feature-rich mobile applications have resulted in increased revenue generation. Case in point – A whopping 42% of cumulative sales generated by pioneering merchants were through mobile applications. Quite naturally, you too would want to embrace responsive web apps as a potential sales driver for your business with a bit of professional expertise.
The design aspects
Once you make up your mind to build highly interactive apps, there will be two crucial aspects worth considering. While UI or User Interface happens to be one of them, UX or User Experience will be the other part.
Since UI and UX determine your app's credibility, it will be highly essential to develop a crystal clear understanding of these concepts. Begin by comprehending your target audience and market, thus creating splendid UI designs. Try not to forget that exceptionally beautiful User Interface designs happen to be the key to unmatched User Experience.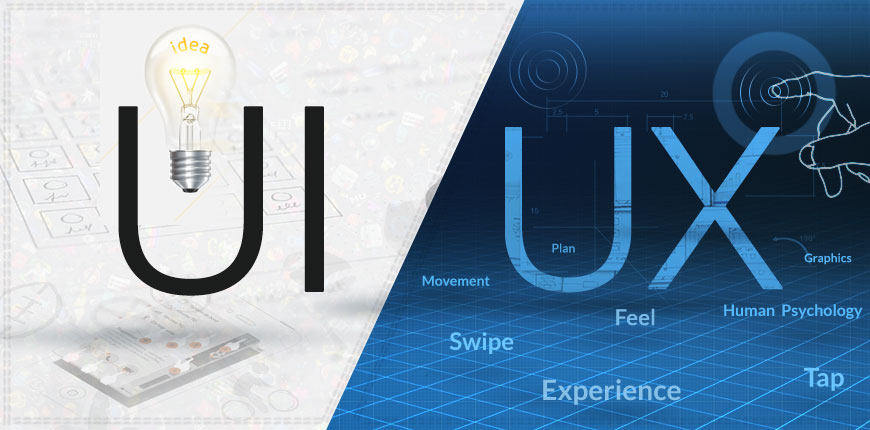 If you wish to get an idea of the most effective UI aspects, here's a guide.
1.     Responsive designs
While designing UI for your enterprise mobile applications, you must put emphasis on responsiveness. From tweaking media queries to the CSS or JavaScript, you must take special care to incorporate responsive designs.
Display issues will affect your app's credibility, thus inflicting fatal blows on User Experience.
2.     Iteration of UI designs
Performing design iterations will turn out to be quite beneficial. You will achieve highly scalable, attractive, stunning, and engaging apps capable of retaining customer attention. Most importantly, these iterations will teach you a lesson, thus making the next UI design project easier than ever.
3.     'Simple' is good
Although a majority of UI designers misinterpret 'simple' as minimalistic, that's not what it should be. While designing your app's UI, the focus should always be on creating clutter-free designs, and that should be considered as the true connotation of 'simple.'
In a nutshell, your enterprise apps should offer easy navigation and uncomplicated operability to users.
4.     Seeking multiple references
A good UI designer will work hard to create a splendid User Interface design. However, a great designer will develop innumerable designs and perform critical evaluations as well.
Highly proficient, skilled, and great designers will seek real references from multiple users. They will do this at the initial stages of app development, thus working on the inputs and reducing operational glitches.
5.     Adhere to OS guidelines
The OS or Operating System happens to be an integral aspect of UI designing. While creating the designs, UI experts must comply with the guidelines laid down by the specific Operating system.
Final word
With these five significant aspects in mind, UI designers will successfully create unique UI designs. As the consequence, you will get the opportunity to elevate the User Experience of your target audience up by a notch.