Tech innovations have completely revolutionized the business arena. From simple functions to critical operations, the entire business landscape has undergone massive transformations. Businesses today are highly scalable, dynamic, personalized, and contextual. Even the brand promotion strategies and campaigns are innovative. Business owners are striving hard to align their brand promotion goals with customer satisfaction and experience.
Quite naturally, UX is playing a highly significant role in the current business scenario. From product development stages to their launch in the market, UX is playing a remarkable part in the business arena.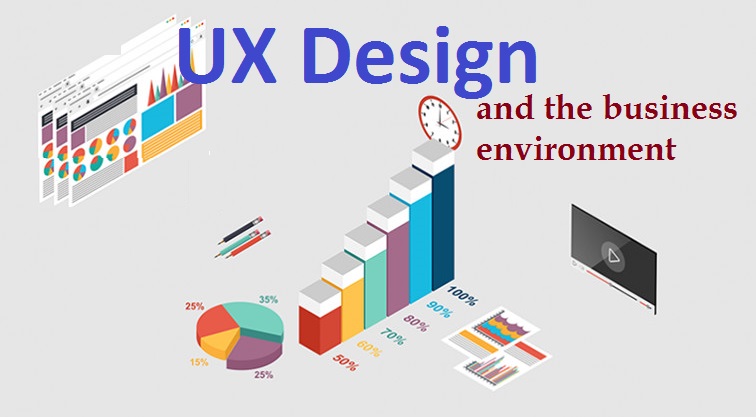 Business environment and UX
There has been a steady rise in the popularity of User Experience. However, when it boils down to creating innovative UX designs; quite a few factors turn out to be important. Design experts should have crystal clear ideas of crucial factors.
Most importantly, they should put the best efforts to strike a balance between business approaches and technology. Let's try to identify some of the crucial aspects in this regard.
Channelizing human emotions: Customers will gain unsurpassed experiences only when they relate to a particular technology or product. Quite naturally, UX design involves human emotions, thoughts, and behaviors thus creating positive outcomes.
The integral elements: UX design practitioners and experts need to take a different approach. While creating UX designs, they should keep specific design interplays in their minds. It's here that we come across the most crucial elements including business strategy, insights, research, and branding.
Design experts will require understanding the specific goals and objectives of a particular business. All they need to do is align these objectives in the design process.
      I.          Emphasizing designs in the business context
Creating exceptional UX designs for businesses won't be an easy task. The entire framework involves proper understanding, conceptualization, and perfect execution. UX design practitioners will need to set a background for their project designs. In most of the cases, the specific business goal or approach will serve as the background.
The bottom line is to create exceptional User Experience and optimum business value. While working on UX designs, designers should have these aspects in mind.
    II.          Improving communication skills
Creating exceptional design principles will be a hard nut to crack without in-depth knowledge of the business jargon. If you are creating UX designs, you should engage in effective communications with your partners.
Knowing the business terminologies and specific communication skills will help, as you will develop crystal clear understanding of their specific requirements. That will help you translate abstract ideas into effective concepts.
   III.          Importance of customer's perspective
It's highly imperative to align your design goals with customers' perspectives. Effective UX designing is not just about creating simple designs. While doing so, you will have to make crucial considerations of customer's desires, behaviors, thoughts, and expectations.
It is this approach that separates a company from the rest of its competitors. By catering to specific consumer demands, businesses can stay ahead of the growth curve and carve a distinctive niche in the market.
Parting thoughts
While creating UX designs, design practitioners will require taking a crucial factor into consideration. Their efforts should be channelized towards combining creative thinking and innovative thinking, thus developing engaging designs.