#Wanderlust is trending on social media channels. There is no denying that curated travel experiences have been at the heart of the travel industry.
People, these days, participate actively to enhance their travel experiences. As the travel industry is picking numbers, the demand for personalization is growing.
This sudden rise in customization demands has necessitated the use of forward-technologies to cover the gap. As it appears, Artificial Intelligence enhances travel experience to fulfill the gap of demand and supply.
The emergence of Artificial intelligence to enhance Travel!
Technologies like Artificial Intelligence (AI) and Machine Learning assist travel enthusiasts to a great extent. They help people get a faster, safer, and more personalized travel experience.
As we speak, Artificial Intelligence is already making a significant impact on the travel and tourism industry. The role of Artificial Intelligence in the functions of traditional human cognition has made life easier.
For giant business houses with frequent travel requirements, AI proves to be beneficial in many ways-
Saving time and money.
Provide memorable travel experiences.
It ensures that business travelers reach their desired destinations without trouble.
In the midst of advancement, it is very well accounted that the expectations of travelers have changed over time. Factors like price, comfort, and services on offer are more crucial than anything else. These expectations can be met successfully by using machine learning.
Artificial Intelligence is a term synonymous today with Internet businesses, e-visa processing, citizen services, travel hubs, and contact centers. The technology has entirely changed the general operational activities in a brief time.
Moreover, speech recognition, language translation, and visual perception are impacts felt in all businesses these days. When AI was not renowned as it is today, experienced industrialists around the world expected disruption by the use of AI.
This particular fear of disruption has not been too important, though. Major industry players are aware of the use of machine learning to provide quick services to clients.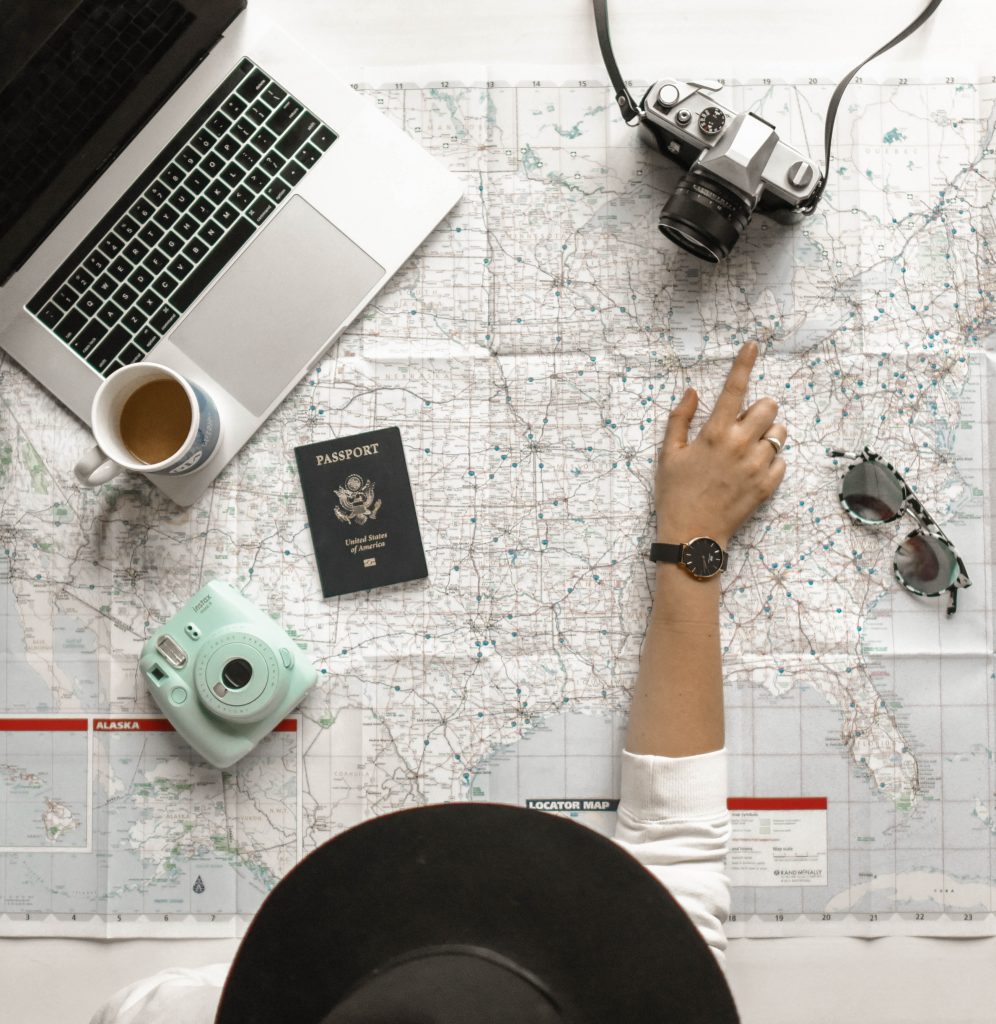 What exactly does AI do for travel
When it comes to tourism, there are several activities where Artificial Intelligence enhances travels and tourism experience.
Visa:-
Operational windows of contact centers play a crucial role to address visa related queries without too much trouble. AI creates a smooth link between business and visa applicants.
From selecting a preferred language or evaluating the wait time, AI chatbots take in little details to optimize contact centers. Furthermore, getting a customer's automatic identification or any other piece of relevant data becomes a great experience through a simple AI algorithm.
Data Security:-
With new trends coming up in technology, the importance of data security and privacy has increased immensely. To get a global visa, many outsourced companies need to follow the guidelines of data security and embassy protocol.
Keeping cyber threats into consideration, Visa providers have become more watchful. They now pay more attention to security audits, data encryption, and make use of fool-proof password control systems.
Security here is the first priority and should complement the pace of innovation in the tourism sector.
How AI Is Redefining Travel Today
"Relevance" is a keyword and an important winning factor with AI in the travel sector.
It boils down to the point whether AI has enough potential to bring about a significant change in the ways travel experiences are delivered to customers.
There are a few key areas where the use of Artificial Intelligence can have a lot of impacts to give a better experience for the customers-
DIGITAL INTERACTIONS AND VOICE-BASED ASSISTANTS
In today's time, a traveler has access to every imaginable piece of information on a single website. Through these websites, travelers plan their destinations and compare different options. Budgets, bookings, and their cancellations come after that.
All of the above activities involve a reading of different descriptions, terms, and instructions before people arrive at a decision. A great alternative is to provide other apps with the role of reducing the interaction.
Bots using Natural Language Processing (NLP) perform the task of nailing more personal interaction for AI through context. The bot finds it easier to understand the meaning of a customer's query and sort it.
Together, NLP and AI add a lot of weight to every travel-related activity. The immense scalability of these bots is also a fantastic facet to their attributes. AI assistance will go a long way to reduce the inconvenience faced by frequent travelers.
FACIAL RECOGNITION WITH ADDED IMPACT THROUGH BLOCKCHAIN
Travel requires constant monitoring of related documents by different sets of people. There are complex on-boarding and off-boarding processes involved. Facial recognition is a positive way to bring an end to these tiring paper-driven procedures.
Facial recognition will allow travelers to quickly move through airports, customs, immigration, and board flights without having their documents validated.
When combined with blockchain, customers find it easier to visit restaurants and duty-free stores. They can entertain themselves after just a face scan. Blockchain technology ensures that reliable data is always available to complete transactions.
MACHINE LEARNING, A NEW PERSUADER
Airports and airlines have begun to replicate shopping malls and huge retail outlets. Everything from blankets, seats, and hotel rooms are sold there. Machine learning has emerged as a new trend to assist with the sales procedure.
By the use of big data and machine learning, airlines can develop recommendation engines. The role of these engines is to personalize the offers around products from their catalogs.
AI and machine learning make personalization easy. This is because travelers expect travel companies to understand their preferences and offer better deals.  Machine learning also uses external data to help travelers to make quick decisions.
The applications mentioned above of Artificial Intelligence, or AI, have one thing in common; they lead to time reduction and also improve the accuracy of outcomes generated.
In an industry where time is of the essence, and data is fluctuating, AI provides many capabilities to ensure things work out correctly.
Did you like this post? Have an actionable idea on AI? Hire us and open the doors of wonders. Let's work together. Contact us!