AI in Diabetes – A breakthrough in Healthcare
The National Diabetes Statistics Report, 2017, U.S. states that an estimated 30.3 million people of all ages or 9.4% of the U.S. population suffered from diabetes in 2015 and this count is growing every year.
These figures are alarming to healthcare authorities as well as to the controlling government. With an immediate attention required in this area, brilliant technologies like AI, machine learning and big data can be used to overcome the gap between those suffering and cured.
The economic cost to the US for diabetes care in 2017 alone amounted $327 Billion. This economic burden is getting out of the control with the number of diabetic patients adding every year.
For contributing to the cause, few digital health companies are taking the initiative to lessen this burden with the help of technology. They are leveraging technological advancements to innovate diabetes care solutions like non-invasive insulin delivery systems, continuous glucose monitoring devices, and digital diabetes management platforms.
These devices are the source of behavioral, physiological, and contextual data which can be analyzed and used to come up with more efficient diabetes care.
Today we are presenting some revolutionary startups who are making a contribution to help diabetes care evolve. Their contributions are remarkable with out of the box solutions for the problem at hand. Let's take a look: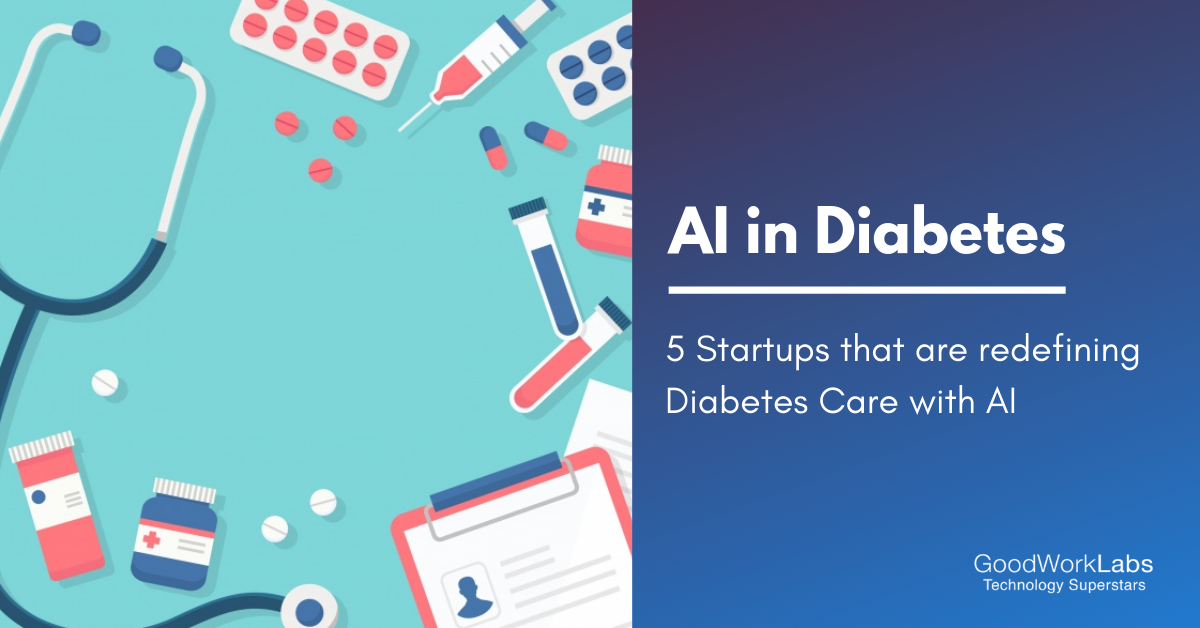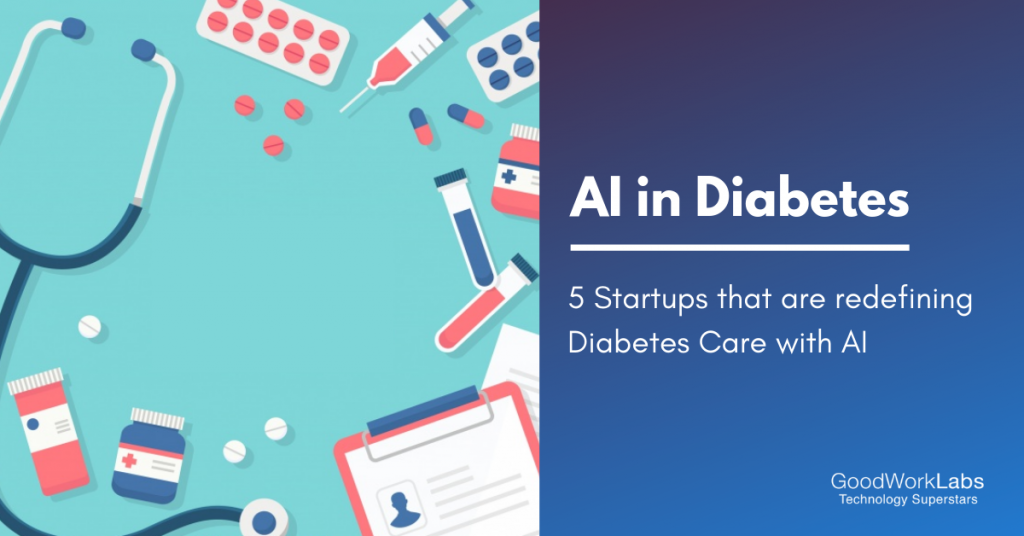 1) Livongo Health leveraging Big Data-Based Approach for Diabetes Care
Livongo Health is leveraging big data to help people manage their health conditions more efficiently and improve patient outcomes.
Hundreds of thousands of people are using their products such as blood glucose meters, blood pressure cuffs, and scales. The added advantage is that these devices collect data and send it to a larger database which is then used by the company for generating insights to benefit their members.
Also, this pattern has encouraged the startup to come up with a reinforcement learning platform where they observe the data and generate a variety of personalized messages to send to their members.
They learn about members' behavior with the responses received and eventually know what works best for them. We would call this a good start!
2) Bigfoot Biomedical is working on AI-driven automated insulin delivery with an artificial pancreas
Bigfoot Biomedical, a California-based diabetes management company, is working on a mission to develop an automated insulin delivery system with an artificial pancreas. This system sounds promising and can make the lives of diabetic patients easy. The future of diabetes care will change with this product launched in the market.
The startup made it possible by leveraging the potential of AI to devise a closed-loop system that would observe and learn from the user's response to food, exercise, insulin, and then adjust the dose.
A good head start is that the company has received a substantial financial support and thus the process of product development has fast-forwarded to the clinical trial phase.
It is just a matter of time that an AI-driven automated insulin supply system will become the life-changing diabetes care solution.
3) Glooko is providing mobile and web apps for diabetes care
Glooko is a global diabetes data management company which provides HIPAA-compliant and widely compatible mobile and web apps. These apps synchronize with diabetes care devices and activity trackers to collect data like insulin, blood pressure, blood glucose, diet, and weight.
The company is harnessing the power of Big data and predictive algorithms to empower diabetic care professional with tools to analyze trends and provide necessary recommendations.
Glooko collects data from over 180 exercise and diabetes care devices and then correlates it with exercise, food, medication, and other relevant data to deliver insights with clinical care and self-management.
These apps will contribute a lot to self-management and also sizeable improvement can be made in patient outcomes.
4) Virta Health is using AI to reverse Diabetes
Virta Health is a silicon valley startup which has embarked upon the mission to cater alternative treatment for type two diabetes without any surgery or medication. The company has already received 50% positive results in its clinical trial for reversing the chronic diabetic condition.
Virta has taken the nutrition centric approach which is based on ketogenic diet. With this diet, the body burns fat for fuel and not carbs. Virta has a user-friendly app which allows the user to enter ketones, blood sugar, and other relevant information.
Once the details are entered, the app uses AI to device a customized treatment plan for the individual.
Additionally, this app helps patients find specially assigned clinicians and health coaches for immediate assistance and consultation. Another great step in improving self-management!
5) Digital Diabetes Clinic by GlucoMe
GlucoMe is an Israeli startup which has invented a digital diabetic clinic which uses a cloud-based solution for remote diabetic care. With this facility, the healthcare professionals can remotely monitor the patient's insulin and blood glucose and adjust the dose accordingly as and when necessary.
The data is transferred from smart glucose monitors and insulin pens to a mobile app which helps in monitoring and making decisions that support the platform to function.
AI and machine learning are used to generate meaningful insights and actionable treatment plans. The healthcare will be simplified to a great extent with the use of digital diabetic clinic.
Final words
Personalized treatment plans based on real-time data along with intelligent insulin delivery algorithms are the need of the hour. Technical advancement in the field of healthcare has a promising future and startup initiatives like these can open up a gamout of opportunities for healthcare professionals and patients.