Licious
Licious is a well-known D2C brand and a unicorn that delivers fresh meat directly to the customers. All the products from Licious are sourced directly and delivered on the entire back-end supply chain and cold chain. Through its farm-to-folk model, Licious has been backed by great tech solutions. GoodWorkLabs is proud to be a key tech partner with Licious providing revolutionary tech solutions for their business.
Technologies used:
NodeJS, ReactJS, Mobile App Development, QA Automation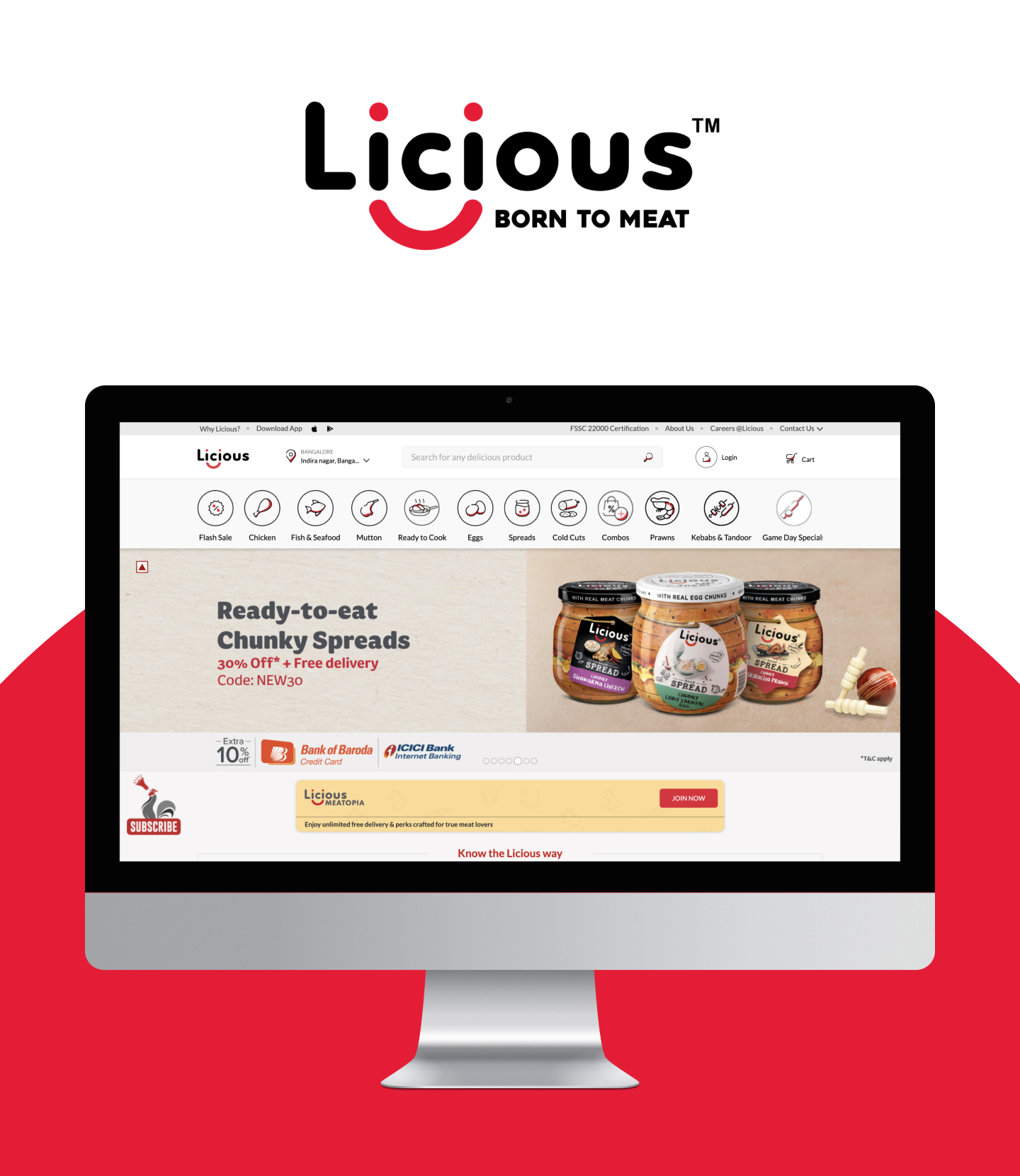 GoodWorkLabs is a world leading Product Development Firm that provides software solutions and consulting services to rapidly rollout tech products in the market. We build tech products that are used by millions of people worldwide. In our association with Licious, we are helping deliver cutting-edge products and tech solutions that power the superbrand.
Simplified complicated tech procedures
Built a fully tech-enabled platform
NodeJS
ReactJS
Mobile App Development (iOS and Android)
QA Solutions
GoodWorkLabs – The Most Trusted IT Solutions Provider

Leader in the World.
Recognised by most trusted awards.