HealthPlix
Healthplix is a leading Healthcare and tech startup that empowers healthcare professionals through AI-powered EMR software. The EMR solution helps doctors to automate clinical workflows and manage patients' medical records. Healtplix supports twenty local languages and is trusted by 6000+ doctors currently. GoodWorkLabs is proud to partner with the healthcare startup Healthplix to provide Technology and UX Design solutions.
Technologies used:
UX/UI Design, React Native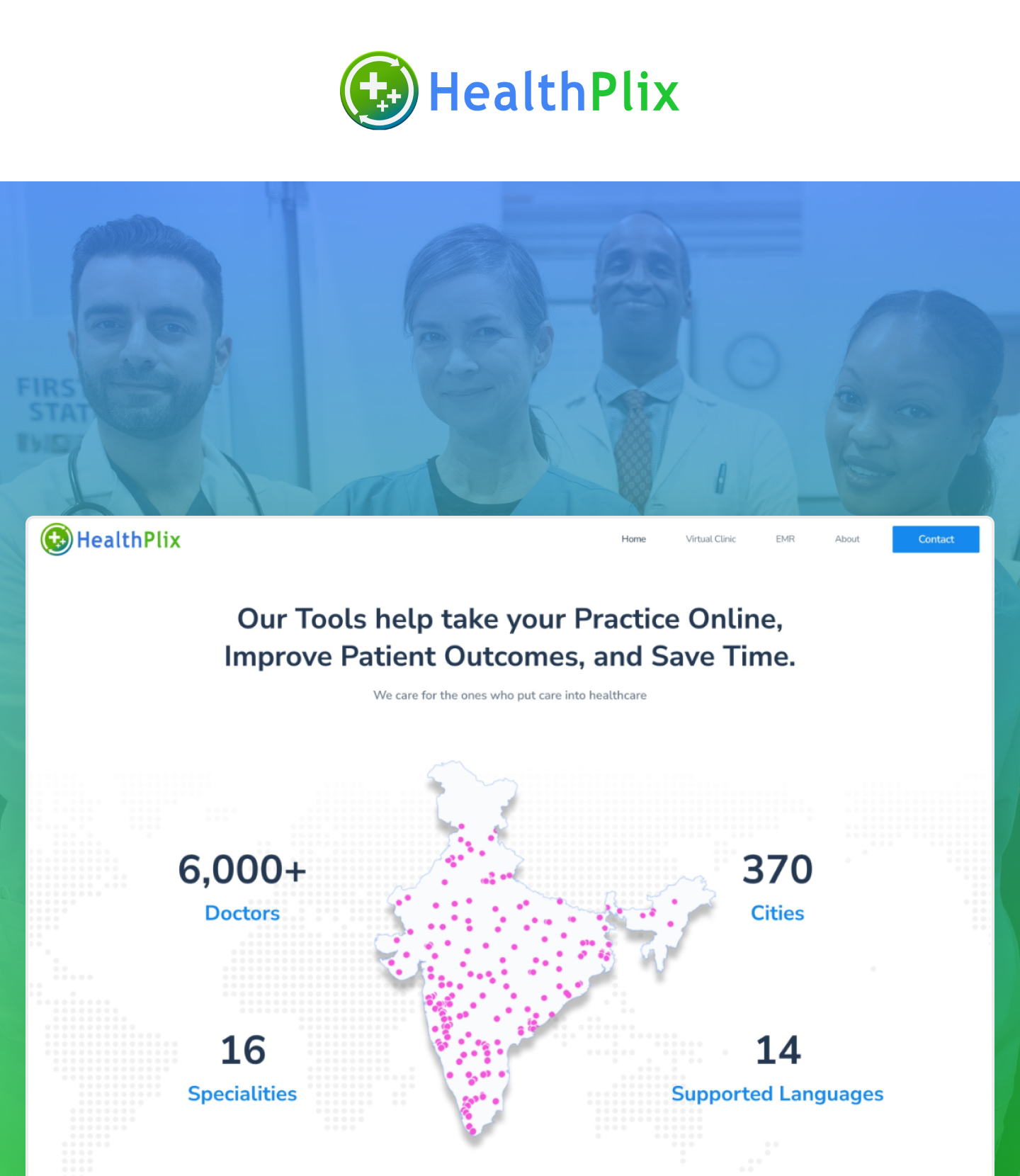 GoodWorkLabs is a top Outsourced Product Development firm providing software solutions to customers globally. We build tech products that are used by millions of people worldwide. In our association with Healthplix, we are working on making the software feature-rich and effortless for healthcare professionals and patients.
UX/UI Design
React Native – Mobile App Development
GoodWorkLabs – The Most Trusted IT Solutions Provider

Leader in the World.
Recognised by most trusted awards.