eGov
eGov Foundation is the architect of transformation over a 17-year horizon and catalyses an ecosystem of actors across Samaaj-Sarkar-Bazar for transforming governance and citizen services in all 4400 towns and cities in India. The platform has benefited a massive 16+ crore people in India.
Electronic government (or eGov) is the application of Information and Communication Technologies to government functions and procedures to increase efficiency, transparency, and citizen participation. Established in 2003, eGov partners with state governments and city administrators in their drive to leverage the transformative power of technology to consistently and sustainably improve the quality of life in our cities. Driven by a long-term vision, eGov allows for higher levels of effectiveness and efficiency in governmental tasks.
The DIGIT Urban Stack platform by eGov is a set of Open APIs, services, and reference implementations, setup as a public good, to allow government entities, businesses, startups, and civil society to use a unique digital Infrastructure and build solutions for urban India at a large scale.
Technologies used:
React JS, React Native, Node JS, UI/ UX Design, Java Microservices, Android, PHP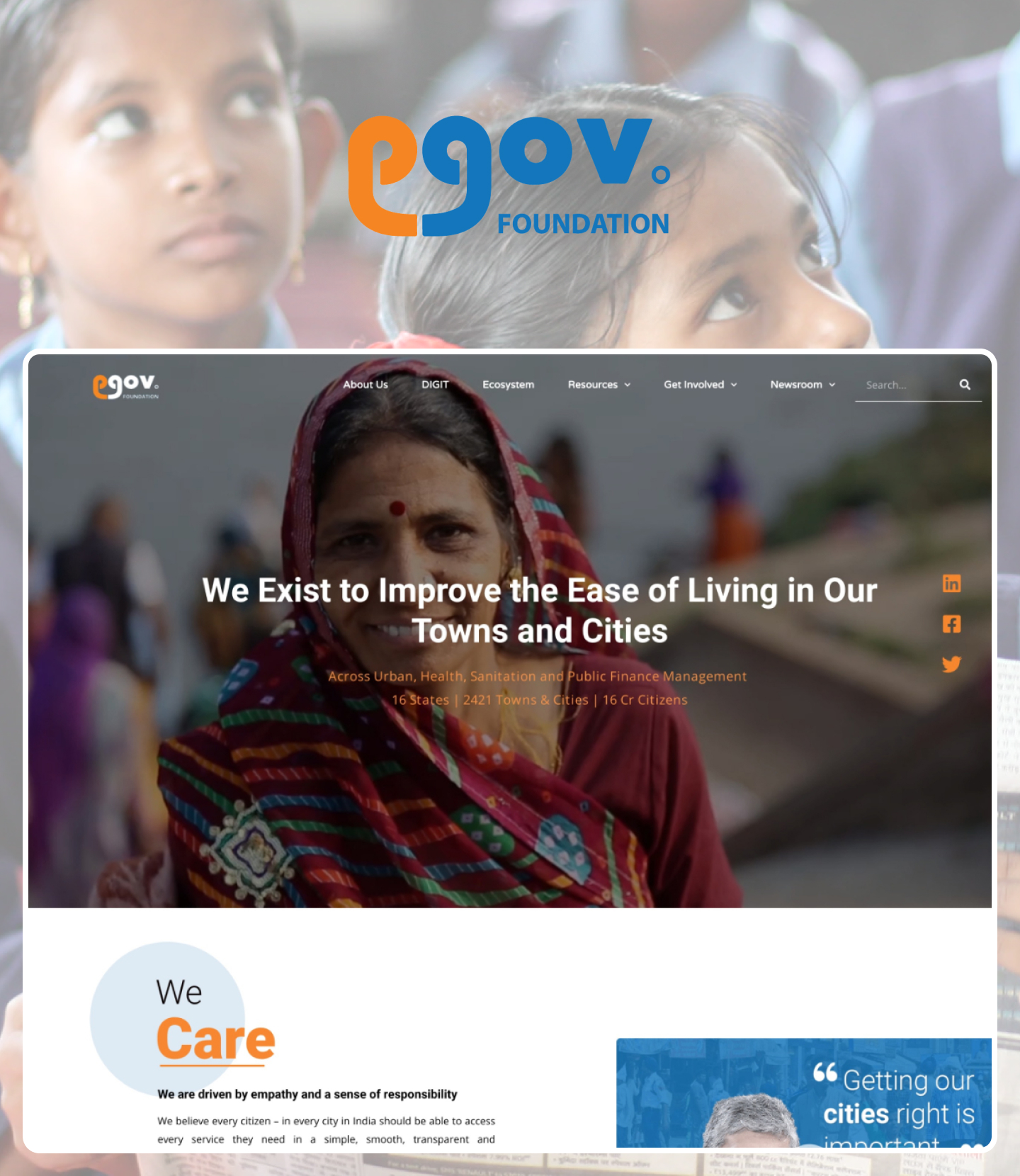 GoodWorkLabs stands tall as a leader in technology development and outsourcing globally. GoodWorkLabs has an expert team that is committed to delivering premium tech eGovernment, automation and IT/ITES services and solutions. In our long term association with eGovernment Foundation, we have successfully implemented several projects and solutions for the governments and public sectors entities.  
Created rapid prototypes and implementations for eGovernment platform
Implemented quick rollout for online Covid Hospital Booking system
React JS
React Native
Node JS
UI/ UX Design
Java Microservices
Android
PHP
GoodWorkLabs – The Most Trusted IT Solutions Provider

Leader in the World.
Recognised by most trusted awards.