Decathlon
Decathlon is a top international sports retail brand that strives to make quality and affordable sports products available to all. The superbrand has thousands of stores in 56 countries and also sells through its online platform. The brand builds innovative, eco-friendly and high-performance products and aims to make sports goods accessible to all. GoodWorkLabs is proud to be key tech partner of Decathlon, helping them implement technology solutions and products.
Technologies used:
JAVA, Mobile Apps (iOS and Android), Flutter, Python / Django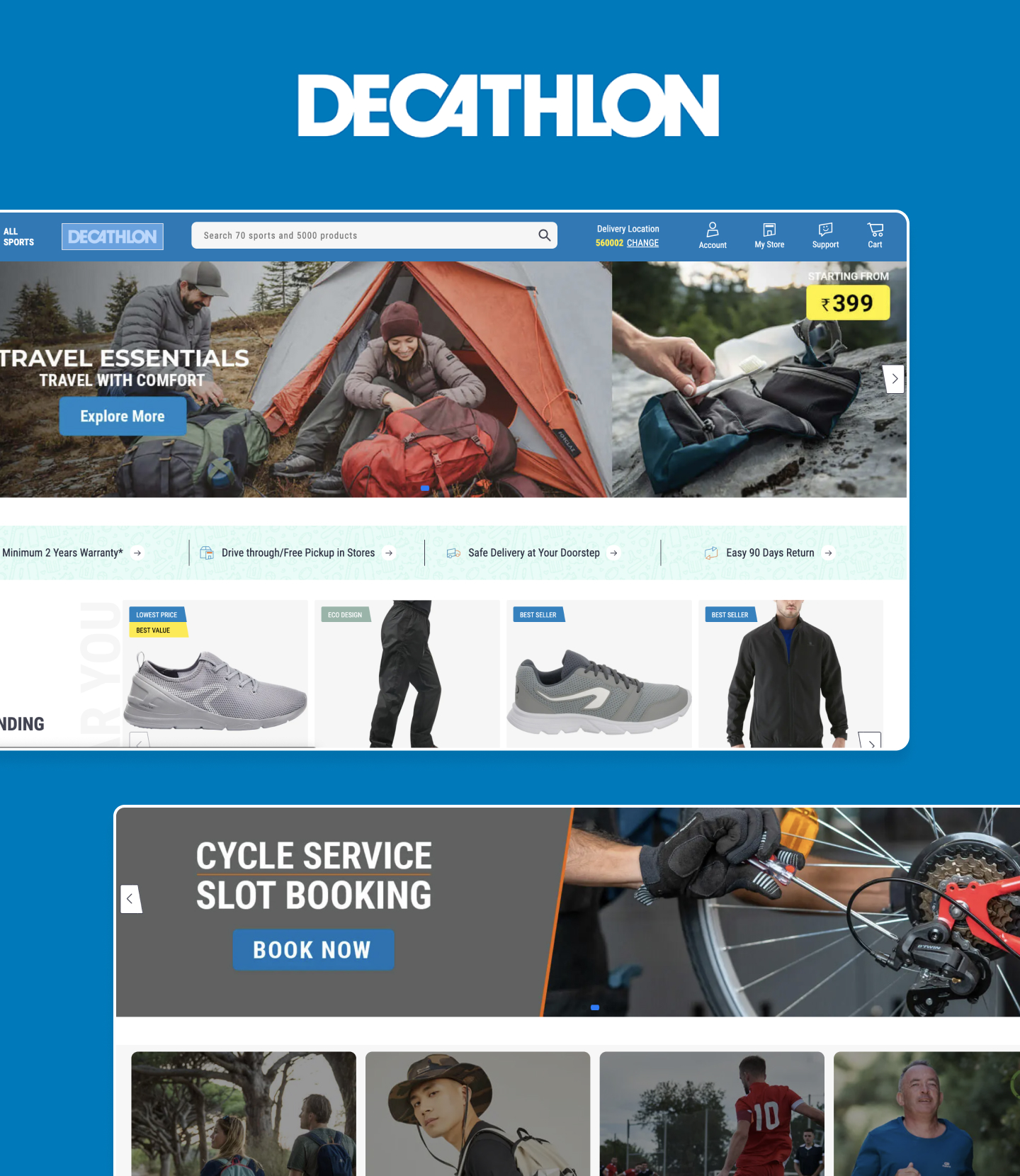 GoodWorkLabs is a global leader in technology and digital transformation. We are a Google Certified Developer Agency with an expert team that is committed to delivering premium tech services and solutions. In our partnership with Decathlon, we have worked on creating e-commerce platforms and related tech solutions to enable an exceptional e-commerce experience to their end-customers.
JAVA
Mobile Apps (iOS and Android)
Flutter
Python / Django
GoodWorkLabs – The Most Trusted IT Solutions Provider

Leader in the World.
Recognised by most trusted awards.