Flipkart
Flipkart is India's leading e-commerce marketplace with over 80 million products and 80+ categories. It is a unicorn that changed the whole start-up ecosystem in India to a new level. Started by a team of two in 2007, Flipkart today is a large company with over 100 million registered users. GoodWorkLabs is proud to partner with Flipkart since 2013 on several key technology-related efforts and consulting.
Technologies used:
Ruby on Rails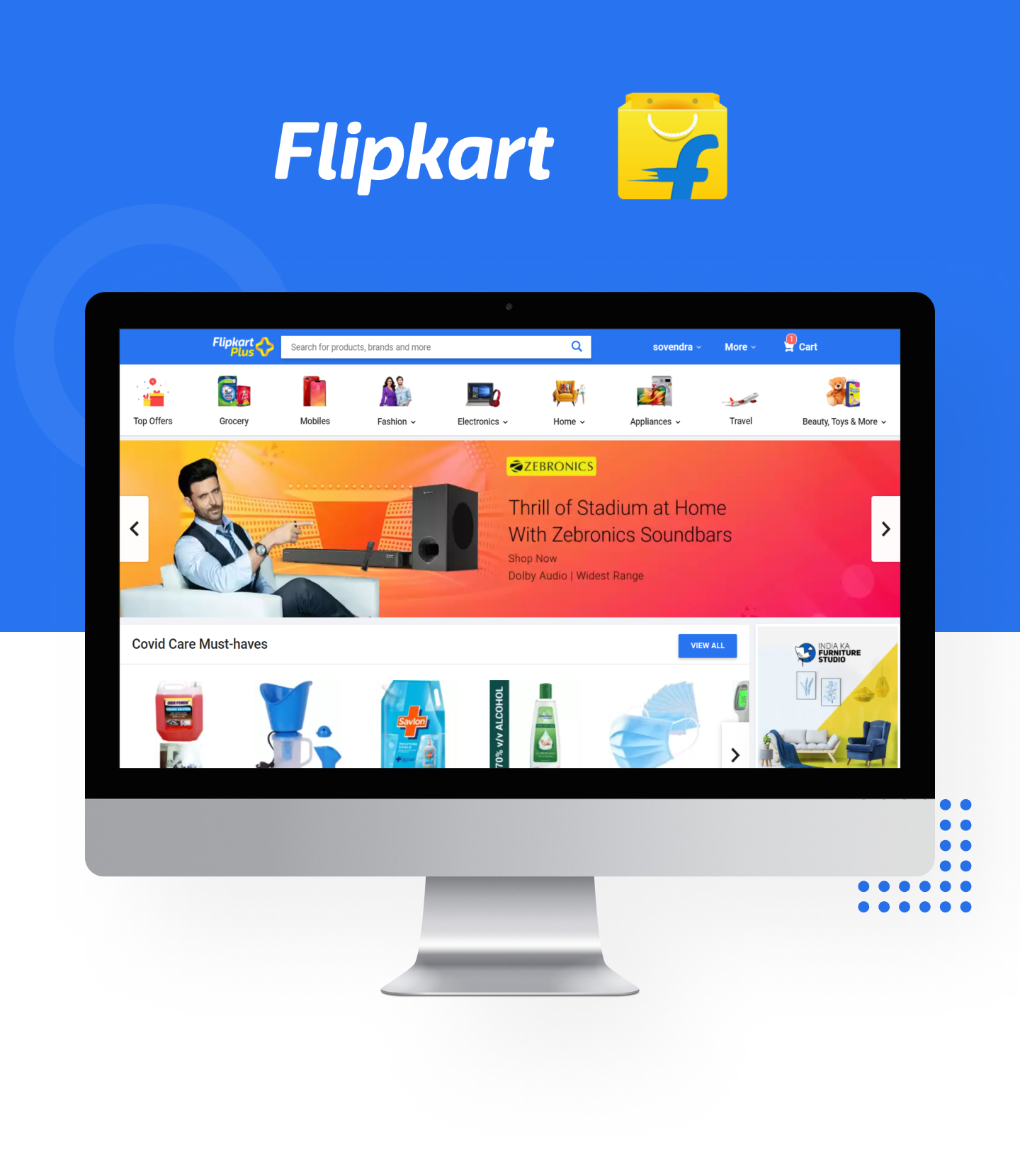 GoodWorkLabs is a Google certified agency that specialises in providing state-of-the-art technology solutions to its clients in India, the US, and Europe. GoodWorkLabs possess expertise in developing futuristic technologies in the field of software and mobile applications, UI UX design, AI & ML, AR & VR, etc.
GoodWorkLabs started delivering effective technology solutions to Flipkart since 2013. Flipkart was experiencing rapid growth in the traffic on their sites, mobile apps, and their business. To keep up with the pace during this growth, they needed a solid team of technology experts to help them with various core technologies and components in their back-end and front-end tech stacks and infrastructure.
GoodWorkLabs partnered with Flipkart for the Ruby on Rails technology to start with for the customer platform. GoodWorkLabs technology experts and consultants worked hand-in-hand with Flipkart's teams to deliver key solutions. Upon continued success, GoodWorkLabs supported on the Java technologies as well. GoodWorkLabs also worked on UI development effort on the seller platform.
GoodWorkLabs has always valued and treasured their partnership and journey with Flipkart. Flipkart is one of their earliest clients and working with Flipkart has helped them understand how to deal with scalable technologies, high volume transactions, hiring the right talent for innovation, best-practices for development and so on.
Simplified complicated tech procedures
Built a fully tech-enabled platform
JAVA
Ruby on Rails
UI Development
Analytics
QA
GoodWorkLabs – The Most Trusted IT Solutions Provider

Leader in the World.
Recognised by most trusted awards.