Try  Coworking at GoodWorks CoWork
In January 2017, GoodWorkLabs launched a unique, design inspired Coworking studio called GoodWorks CoWork. Situated in the heart of Whitefield, this co-working space is a buzzing spot for startups, freelancers and entrepreneurs who are looking for affordable and collaborative office spaces.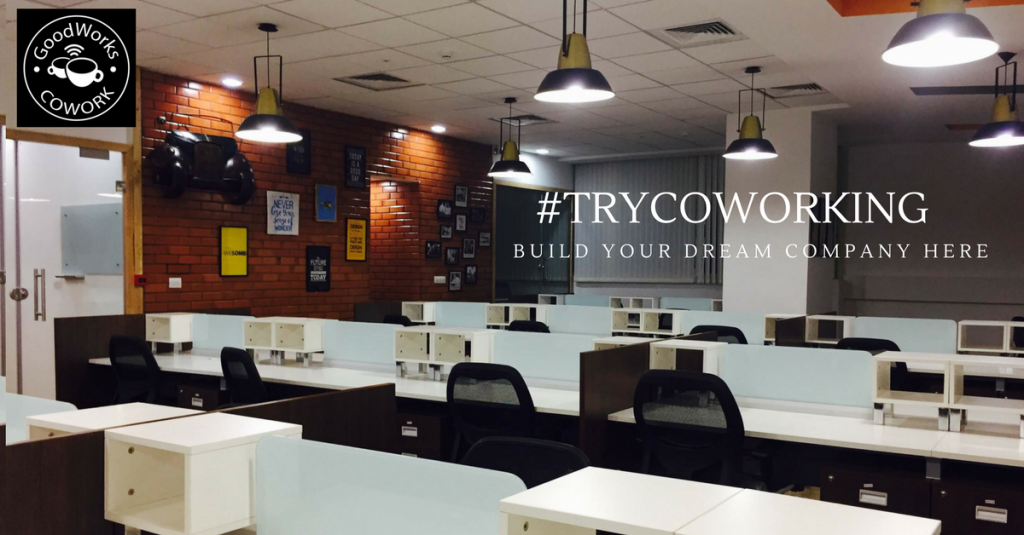 Why work with us:
GoodWorks CoWork is a premium design-inspired co-working space, that provides the ideal environment for you to focus on your business idea. Entrepreneurship can be a lonely and a difficult road. but at GoodWorks CoWork, we help budding entrepreneurs take charge, shift gear and get moving.
We give you the opportunity to surround yourself with highly motivated and self-driven individuals who possess an infectious drive to achieve more.
Our Services:
We provide a plethora of services to help you get started with work.
Whether you are an entrepreneur or someone who is working from home, we provide you the best working environment to keep your spirits high!
Here are the different offerings:
1) Virtual Office
2) Dedicated Desk
3) Private Office
4) Meeting Rooms
Click here for a more details on services and amenities
Contact Us:
Your search for the best CoWorking space ends here. Stop by for a free tour and experience the best co-working environment at GoodWorks CoWork.