GoodWorkLabs is 9001-2015 ISO Certified:
We have built some awesome products and software for our Clients in the past few years and have touched the lives of close to 60 million users who interact with these applications at some point in their life.
Quality Assurance and Quality Testing is something we take very seriously at GoodWorkLabs. Every product built by the engineers at GoodWorkLabs is created to enhance user and customer satisfaction.
The ISO 9001:2015 accredition just goes on to validate our quality management system.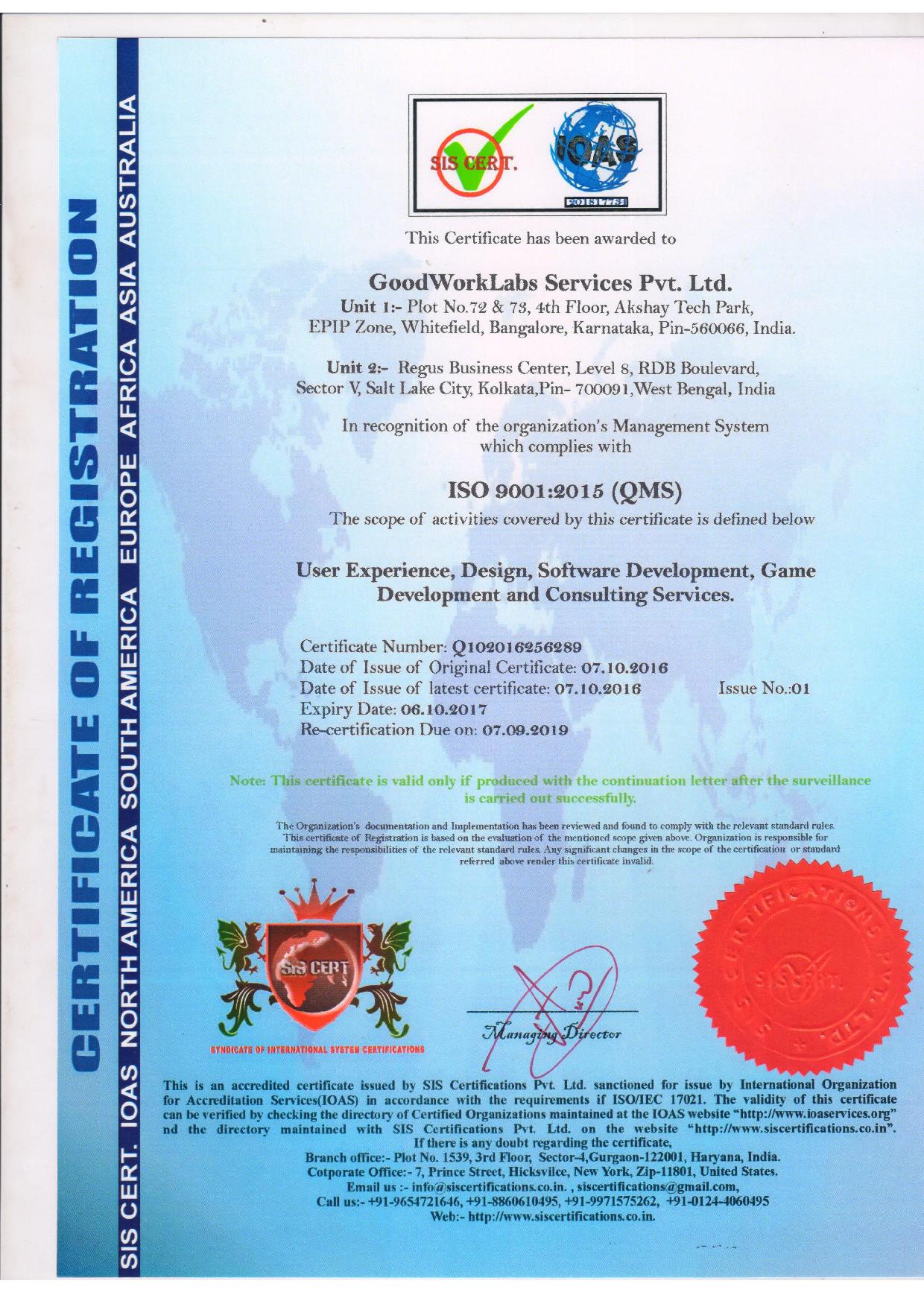 If you would like to partner or work with us on building a thought provoking design or technology, then leave us a short query below.